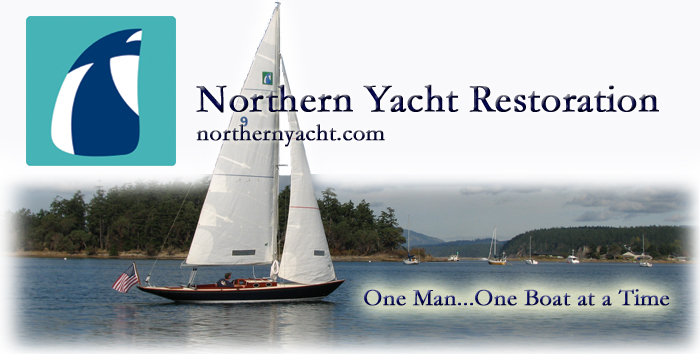 110 Cookson Lane | Whitefield, ME 04353 | 207-232-7600 | tim@lackeysailing.com
Waanderlust Project | Thursday, September 2, 2010

I spent a little while sanding the new lazarette hatch frame to ease the edges and remove excess adhesive from its installation.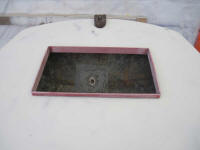 With the focus this month on completing primer and paint, and sealing up the exterior of the boat for a temporary move outdoors while the project went on hiatus for a few months, there was little I could do towards that end as I awaited paint materials, now on order and due to arrive after the holiday weekend. I'd concentrate on final primer preparations at that point.

Meanwhile, though, there were a few odds and ends to address. First on the list was the starboard sidedeck drain. The sidedeck drains on each side featured hoses led between fiberglass tubes secured (fiberglassed) to the sidedeck above and to the hull below; the lower tube curved upward and extended ostensibly above the waterline. At some point I'd noted that the starboard hull tube had broken free of the hull.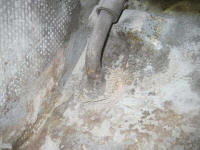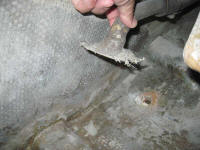 This was a good opportunity to remove the remaining hoses, which I'd not done earlier because of difficult access to the upper ends of the hoses on both sides; access was better now that I'd removed all extraneous wiring and other equipment from the cockpit lockers, so I was able to remove both hoses, along with the broken tube from the starboard side.

My first thought had been to simply reglass this tube in place, but since the fittings were below the waterline I wondered whether it'd be more prudent to install through hulls and seacock valves, so for the moment I put the broken piece aside.

Similarly, I turned to the two remaining through hull valves on board: the cockpit scuppers. These had seemed relatively secure even though they weren't true seacocks (i.e. flanged, through-bolted units), and at least one was immediately operable. The old valves were tapered plug-type, which meant that they should be serviceable to ensure proper operation. I removed the handles and two bolts securing the plugs in place, and removed the tapered plugs from each valve for inspection and possible servicing. I set the pieces aside till I could obtain some lapping compound to dress up the plugs and return the valves to service, unless we decided to replace these valves as well.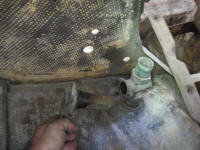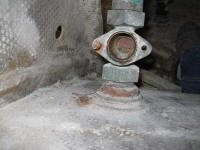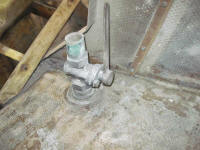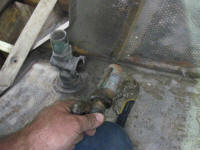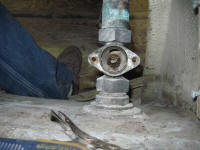 Later, in preparation for next week's round of work, I removed excess tools and equipment from the boat and cleaned up the boat and shop so I'd be ready for masking and other prep after the long weekend.

Total Time Billed on This Job Today: 3.75 hours