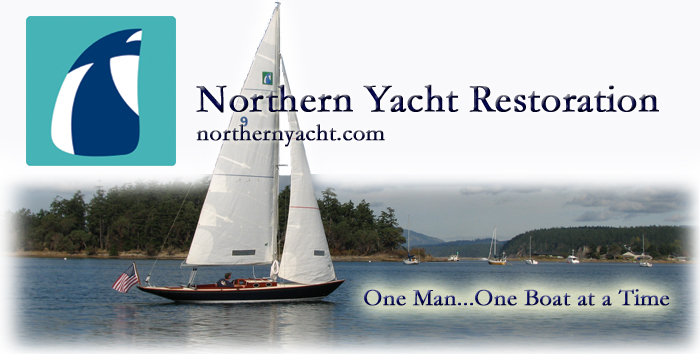 110 Cookson Lane | Whitefield, ME 04353 | 207-232-7600 | tim@lackeysailing.com
Waanderlust Project | Wednesday, September 1, 2010

It was a brief day, with other commitments. However, I continued work on the lazarette hatch frame. After preparing the edges of the opening that I'd epoxied yesterday, I cut and fit 1/4" fiberglass strips around the edges, which I secured in place with epoxy adhesive. Later, this lip would be primed and painted along with the deck.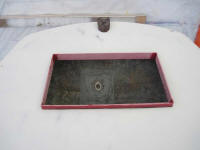 Afterwards, I sanded the through hull patch filler from yesterday and, deeming the job complete, coated the epoxy filler with a layer of unthickened epoxy resin to seal it.

It occurred to me that there was one place on the boat where the original hull color still remained: the stem casting, which I'd not yet completely stripped back to bare metal. I was pleased to find that my sample #5 (15 gray:1 blue) matched the original color as well as I'd hoped and thought it did when I made it up. The sample was quite close, allowing for differences in gloss and weathering.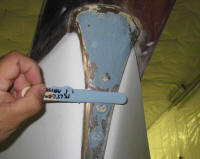 Total Time Billed on This Job Today: 2 hours