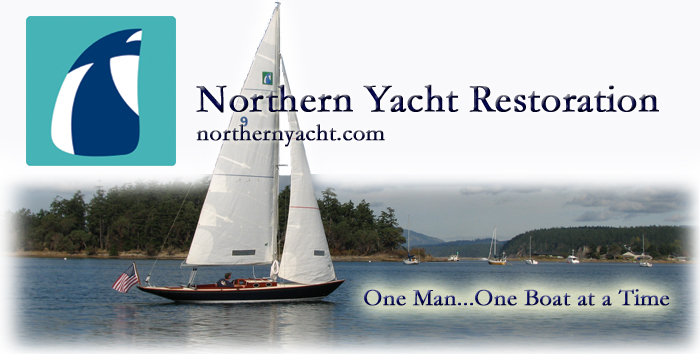 110 Cookson Lane | Whitefield, ME 04353 | 207-232-7600 | tim@lackeysailing.com
Waanderlust Project | Wednesday, August 31, 2010

The big event of the day was removing all the masking tape from the cabin, now that the overhead and cabin trunk painting was complete. The new paint looked much better once the natural mahogany trim was exposed again.

I sanded the fill on the through hull patches, then cleaned and applied a second coat where necessary.

With a shift towards hull and deck finish primer and paint coming up shortly, I checked with my supplier regarding availability of the products I'd need, after which I turned to one remaining job on deck that needed to be done first: the lazarette hatch opening needed an inner frame, which I planned to build from 1/4" fiberglass.

The first step towards this end was to dig out some of the exposed core around the opening to make room for a solid epoxy buffer at the edges. Afterwards, I cleaned out the area and filled the new void with thickened epoxy.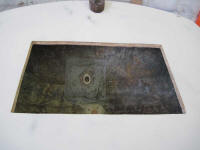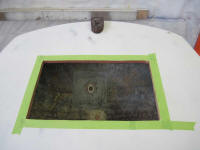 Total Time Billed on This Job Today: 4.5 hours