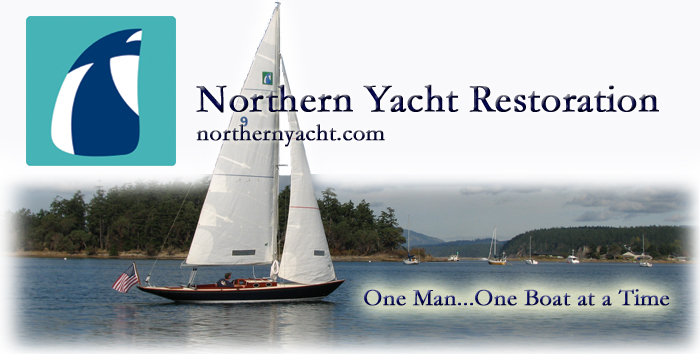 110 Cookson Lane | Whitefield, ME 04353 | 207-232-7600 | tim@lackeysailing.com
Waanderlust Project | Tuesday, September 7, 2010

Primer and paint were on order and expected in shop by (I hoped) Thursday morning, so I spent most of the day preparing the boat for paint. After vacuuming and solvent-washing, I masked off the ports, coamings, cockpit bulkhead, locker openings, and other areas on deck as necessary.

I continued by masking off the waterline on the hull, after which I rinsed down the shop floor and staging. In the morning, I'd wrap up the prep work with the final solvent-wash to all surfaces and prepare the spray equipment. Hopefully, I could spray finish primer on Thursday.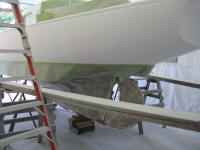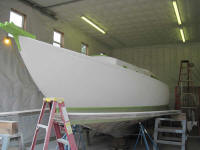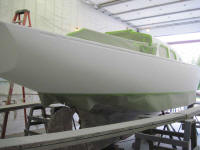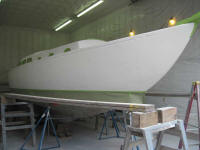 Total Time Billed on This Job Today: 6.5 hours