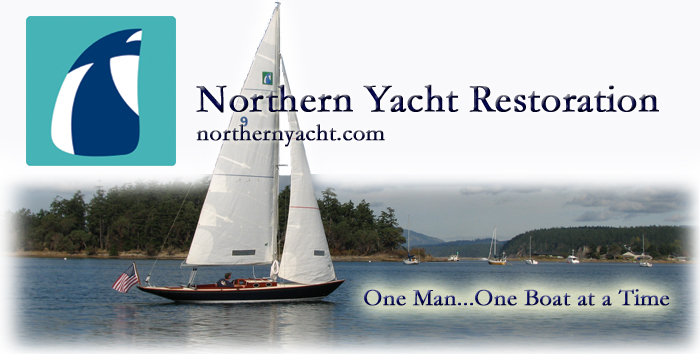 110 Cookson Lane | Whitefield, ME 04353 | 207-232-7600 | tim@lackeysailing.com
Waanderlust Project | Friday, May 21, 2010

I finished up the work on the deck hardware, tackling the remaining genoa winch and a few pieces of hardware still on the poop deck and taffrail, including the "traveler", a heavy bronze bar strapped across the aft end of the cockpit coaming. I also removed the remnants of a rotted-out propane cylinder locker from the poop deck, opening the access further for the time being, and got rid of the old copper tubing leading to the galley.

I removed a large bundle of heavy battery cable after disconnecting the ends from the engine ground and starter, and removed additional wire straggles from the starboard locker, leaving only a few loose ends that I'd take care of during later locker preparations. In the engine compartment, I removed a few additional hoses for the galley sink drain and fresh water system. Afterwards, I vacuumed out both cockpit lockers and the lazarette to remove debris, leaves, rust dust from the old ventilation hoses, fasteners, and paint chips. Things looked substantially better already.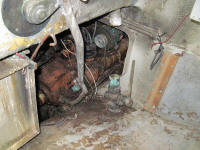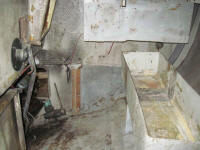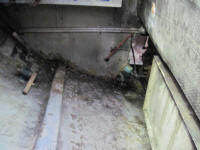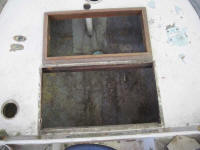 Next, I cleaned up the interior of the boat a bit to remove fallen fasteners, paint chips, and other debris. There remained additional parts removal, particularly in the head and forward cabin, but I'd address that a little later in the process, as I wanted to focus in the coming days on some exterior paint removal to get that process underway and to provide a necessary appearance of progress on the faded and neglected exterior of the boat: frankly, I was anxious for a change and didn't want to look at the poor, peeling paint any longer. I'd feel better once she was sanded down to her essence.

With the remains of the day, I cleaned up the pile of junk that I'd thrown overboard during the past days' work, moved some of the hardware and other gear into long term storage, and organized the piles of interior woodwork and trim on a mobile table so I could roll them out of the bay in preparation for the upcoming sanding and paint removal mess.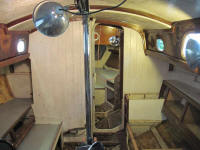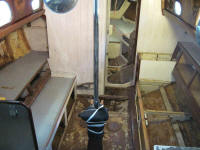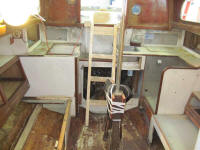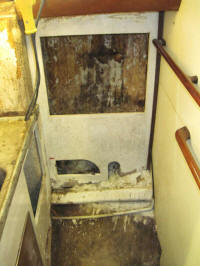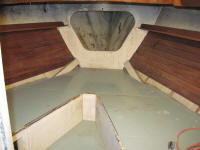 Total Time on This Job Today: 4.75 hours