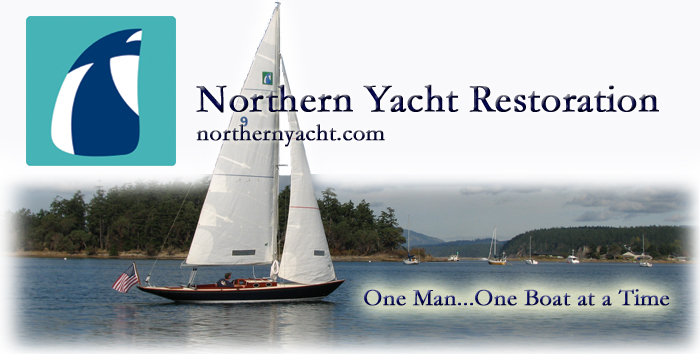 110 Cookson Lane | Whitefield, ME 04353 | 207-232-7600 | tim@lackeysailing.com
Waanderlust Project | Friday, June 25, 2010

The core was well secured, so I removed the weights and plastic, then water-washed the epoxy fill on the fastener holes on the cabin trunk and other areas. Then, I sanded these areas smooth, and also sanded around the newly-cored areas as needed to remove any excess epoxy from securing the core in place and to prepare the areas for top skin lamination.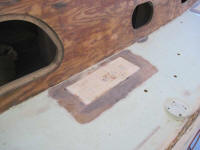 After cleaning up, I patterned and cut two layers of 1708 biax fabric to fit each recored section; I'd determined earlier that the original top skin on the deck was 3/16" in thickness, equating to two layers of the new material. Once cut, I test fit the pieces to ensure proper fit.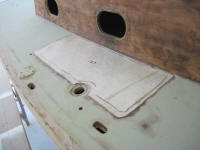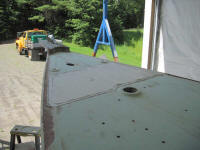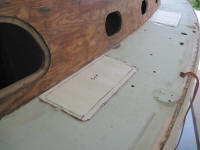 Next, I laminated the new material in place with epoxy resin.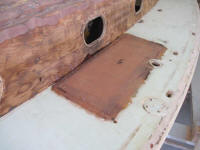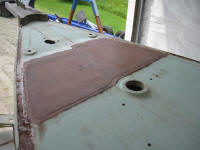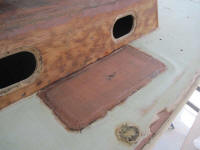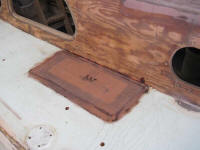 To round out the day's work, I prepared and filled--with a thickened epoxy mixture--most of the remaining fastener holes in the sidedecks and foredeck; I prefer to fill all holes even if they are to be reused. I also filled all the core sample test holes I'd drilled earlier, the first step in the overall repair process of these areas. I left the newly laminated and recored areas, and the filled holes, to cure for the weekend.

Total Time Billed on This Job Today: 6.5 hours