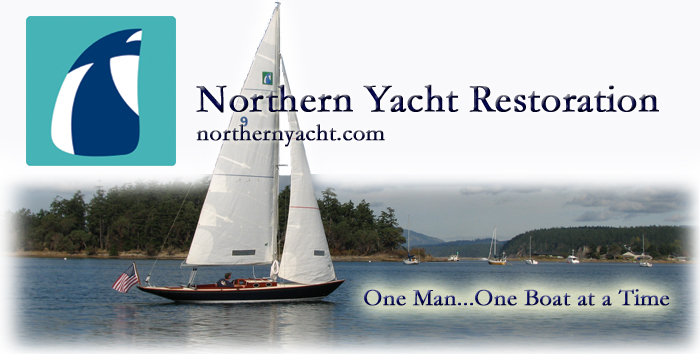 110 Cookson Lane | Whitefield, ME 04353 | 207-232-7600 | tim@lackeysailing.com
Waanderlust Project | Tuesday, June 1, 2010

With other commitments in the morning, I had but a half day to continue the hull sanding. To begin, I finished up the last section of the lower half on the port side.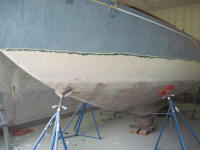 Then, I moved around to the starboard side and sanded the paint off the lower half of the hull, same as on the port side.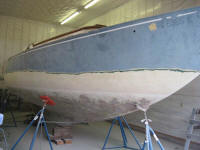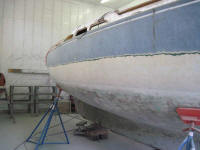 Next, I set up some staging so I could reach the upper portions of the hull, and began at the bow on the starboard side, making my way a little aft before the end of the day. The flat section of the hull here was a challenge to sand since the thin laminate vibrated beneath the tool, making progress slower than it had been elsewhere. I thought the ceiling support strips, bulkheads, and other structure just aft of this initial area (in the chainlocker) would prevent this vibration and, along with increased form stiffness as the hull curvature increased heading aft, make the rest of the hull easier to sand.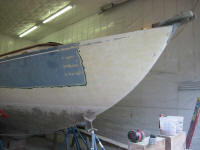 Total Time on This Job Today: 4.25 hours