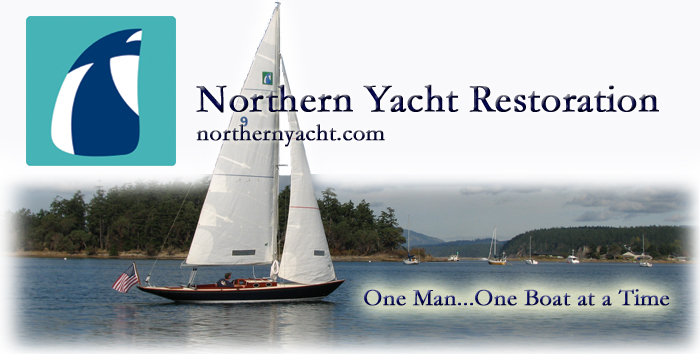 110 Cookson Lane | Whitefield, ME 04353 | 207-232-7600 | tim@lackeysailing.com
Waanderlust Project | Thursday, July 22, 2010

I spent the morning on the final sanding rounds on the deck and cockpit well, using a vibrating sander and working through 80 and 120 grits to sand the areas where I'd applied the fine filler, as well as all other areas. I'd soon be ready to focus my efforts on the hull.

Afterwards, I sanded the wooden companionway trim, forward hatch trim, and anchor platform to remove old varnish and stain and prepare them for future steps. It'd be best to do this now, before I had any primer on the adjacent surfaces.

To protect all the newly-bare wood, I masked off and applied a sealer coat of varnish to all areas: coamings, hatch trim, and other areas. The wood was dry and soaked up a lot of varnish--coamings in particular. The coamings turned out much darker than I'd hoped, despite all the sanding and the generally reasonable appearance of the bare wood before varnishing.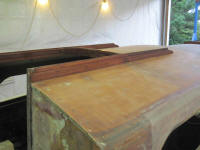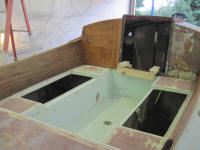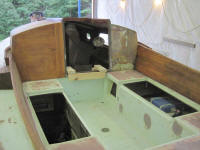 Total Time Billed on This Job Today: 7.5 hours