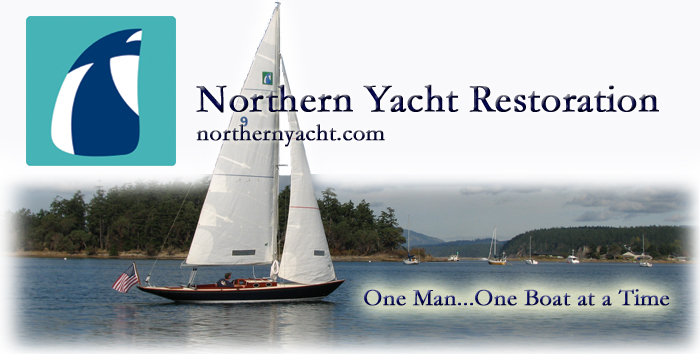 110 Cookson Lane | Whitefield, ME 04353 | 207-232-7600 | tim@lackeysailing.com
Waanderlust Project | Monday, July 19, 2010

It was detail sanding day, a time to take care of all the remaining corners, edges, and remnants of paint that I'd somehow managed to avoid sanding till now.

Most of the work was in the cockpit, where I spent much of the morning removing the final vestiges of paint from the corners, the engine instrument panel surround, and the cockpit locker hatch gutters. Afterwards, I moved on to the outside edges of the coamings, where they met the sidedecks, and a few other areas on deck, including the narrow strips of paint next to the companionway hatch trim on the coachroof.

Expecting to remove the fuel tank deck fill once I emptied the tank in the near future, I didn't bother trying to sand around the existing fitting.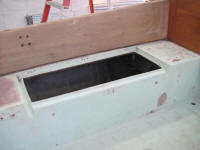 After wrapping up all the sanding in early afternoon, I cleaned up, then prepared to apply filler as needed to the various ongoing repairs in the cockpit, as well as on certain portions of the cabin trunk, where the Dynel still required a bit of fairing into the adjacent areas. On the forward coachroof, I redrilled the holes for the mast step, which I'd covered with fill and Dynel during the earlier processes, but I didn't want to lose the holes beneath primer.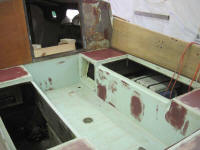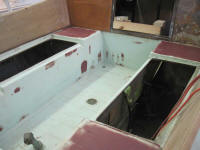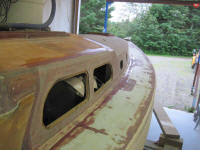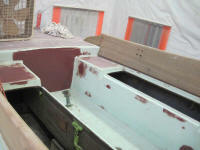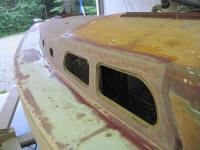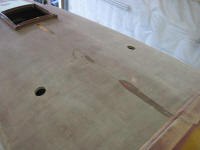 Finally, I made some measurements on the poop deck and built a cardboard mockup of a proposed hatch. We'd talked about creating a large hatch for excellent access, and it seemed likely that there would be no need for propane tank storage in the final plan, so I made the mockup 30" athwartships and 20" fore and aft, which seemed like about the largest realistic size given the space available while leaving room for hardware, taffrail, and other installations but still allowing easy access to the useful space beneath. The mockup represented the overall size of the finished hatch; the cutout in the deck would be smaller to account for hatch overlap, hatch frame, and other tolerances.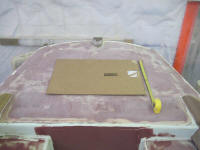 Total Time Billed on This Job Today: 7.25 hours