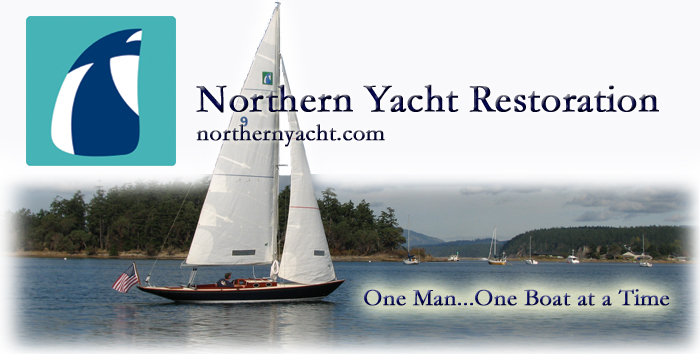 110 Cookson Lane | Whitefield, ME 04353 | 207-232-7600 | tim@lackeysailing.com
Waanderlust Project | Wednesday, August 18, 2010

During the first part of the day, I stripped the varnish and epoxy coating from the port side of the cabin trunk and adjacent trim, much as I'd done yesterday on the opposite side.

Afterwards, I began the sanding process, using 80 grit paper to sand the recently-stripped surfaces as needed to remove residual finish and begin the smoothing process. There'd be several additional sanding steps later, but my immediate goal was to prepare for additional work on the areas under repair and get these areas ready for primer and paint in the near future.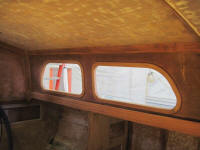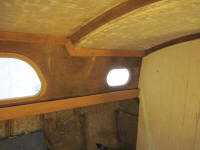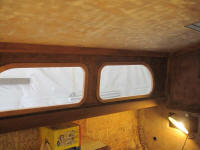 After cleaning up the day's detritus and vacuuming and solvent-washing the dust off all the cabin trunk surfaces, I prepared a batch of epoxy filler and applied it to the various screw holes (which I'd earlier enlarged slightly with a countersink to better accept the filler) and to smooth the seams between the plywood patches and other areas, as well as to fair in the two smaller areas where I'd removed the thin veneer only. In addition, I applied a first coat of filler to several instrument holes in the aft bulkheads, which had earlier (by someone else) been patched from the outside with fiberglass.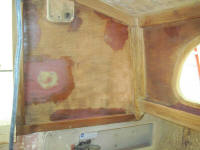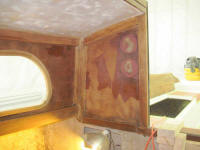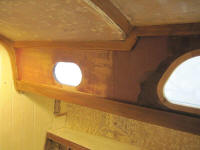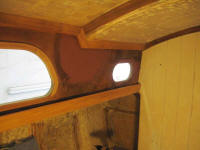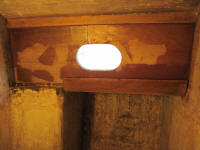 Total Time Billed on This Job Today: 6.5 hours