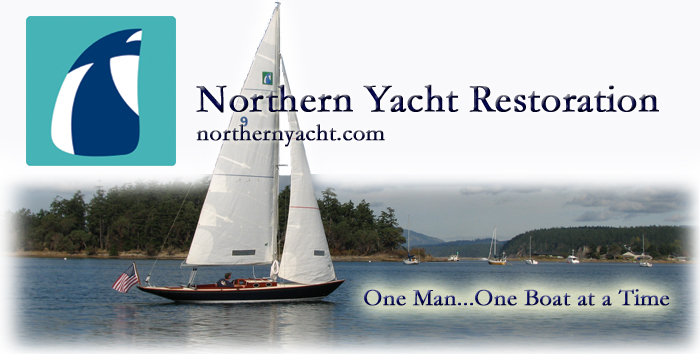 110 Cookson Lane | Whitefield, ME 04353 | 207-232-7600 | tim@lackeysailing.com
Home
| Contact Lackey Sailing |
Conversion Projects
|
Project Logs
|
Tim's Projects
|
Flotsam

S

ummer Song

| Tuesday, January 28, 2014

In the first part of the day, I took care of a few small odds and ends, including preparing a glued-up panel blank from which I'd make the backing for the engine control panel, and some paint work on the engine box front.

Later, after taking care of other business away from the shop, I turned to the toerails. From the rough blanks I'd milled earlier, I prepared eight 11' long pieces of toerail cut to shape according to the profile I'd mocked up previously. With the profiles cut on the saw, I sanded all the rail pieces to smooth them, remove tool marks, and round the top corners.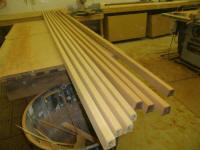 Total Time Billed on This Job Today: 5 Hours