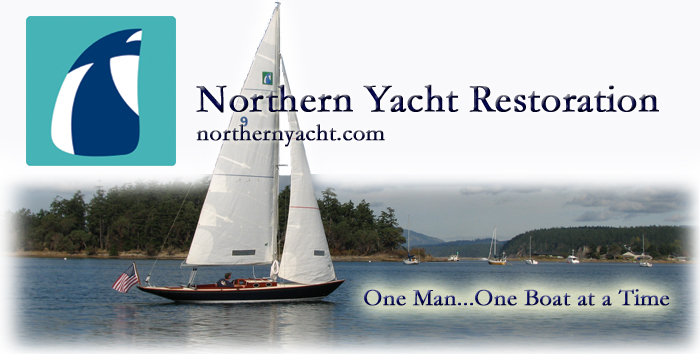 110 Cookson Lane | Whitefield, ME 04353 | 207-232-7600 | tim@lackeysailing.com
Home
| Contact Lackey Sailing |
Conversion Projects
|
Project Logs
|
Tim's Projects
|
Flotsam

S

ummer Song

| Thursday, February 20, 2014

After a day away on other business, I got to work installing the genoa tracks. Using just the narrow riser as a layout tool, I positioned the tracks and, doing my best to keep the fastener spacing away from the toerail fasteners as well as the old cut-off fasteners that I'd had to abandon from the old track (mainly on the port side), drilled and tapped for the new fasteners. After removing the dry-fit and cleaning up, I installed the tracks permanently with sealant and new fasteners.

At the taffrail, I installed a pair of older bronze chocks that the owner had provided.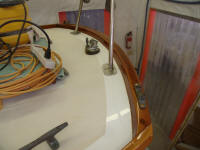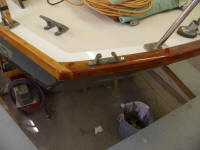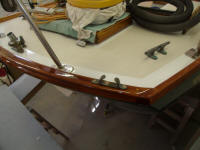 At the bow, I installed the bronze stem casting, using new bronze fasteners. Then, I reinstalled the bow pulpit and reconnected the sidelight wiring beneath. Through the wonders of zoom photography, the inside of the stem fasteners looks easy to access, but in reality these were at the extent of my reach, and access, particularly at the four-sided corner at the top, was extremely tight. I was glad to have these installations behind me.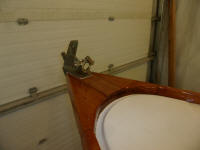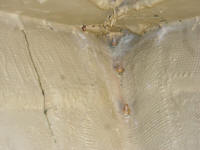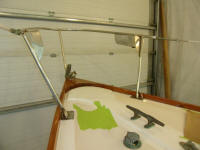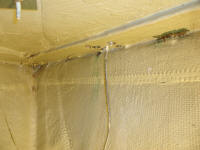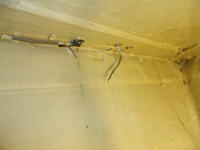 Total Time Billed on This Job Today: 5.75 Hours