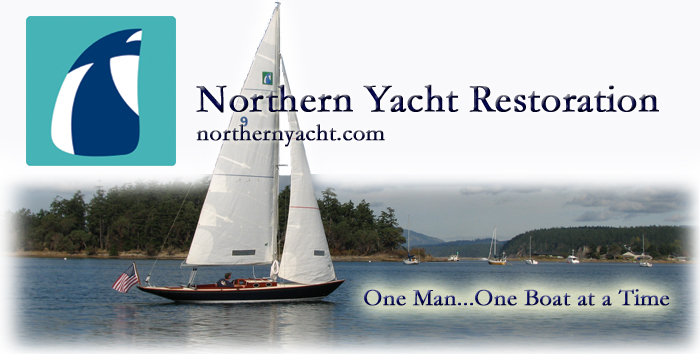 110 Cookson Lane | Whitefield, ME 04353 | 207-232-7600 | tim@lackeysailing.com
Home
| Contact Lackey Sailing |
Conversion Projects
|
Project Logs
|
Tim's Projects
|
Flotsam

S

ummer Song

| Monday, February 24, 2014

After wrapping up varnishwork on the new anchor platform over several previous days, I moved forward with its installation. I double-checked the platform's position, then drilled and tapped the four bolt holes to secure it. Then, I installed the bronze anchor roller at the end, using bronze machine screws and the supplied tapped bronze backing plates, and bolted in the anchor shank bracket further down.

I installed the platform in a bed of sealant with bronze fasteners and, at the after end, a sturdy fiberglass backing plate along with large washers.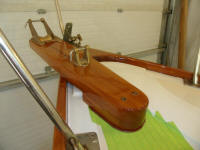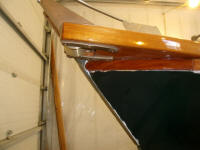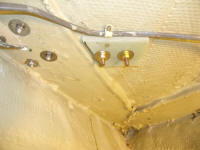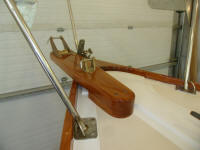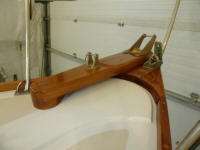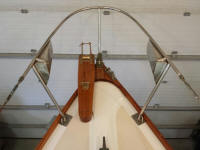 At the stem, I reinstalled a bronze chock on the starboard side. The placement of the anchor platform precluded an obvious mounting location for the port chock.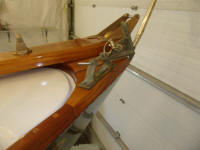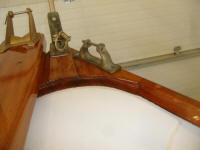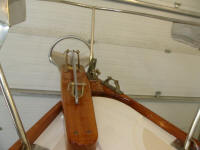 Along with some final odds and ends, a late addition to the job list was to apply a couple maintenance coats of varnish to the other exterior woodwork, so I sanded the handrails, companionway, and coamings, masked off as needed, and applied the first maintenance coat.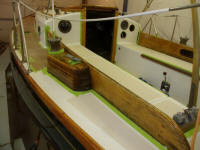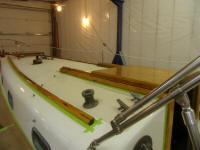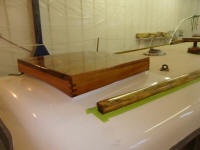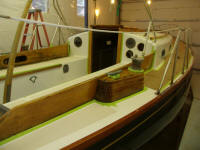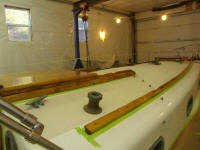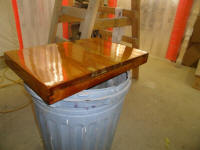 Total Time Billed on This Job Today: 6 Hours