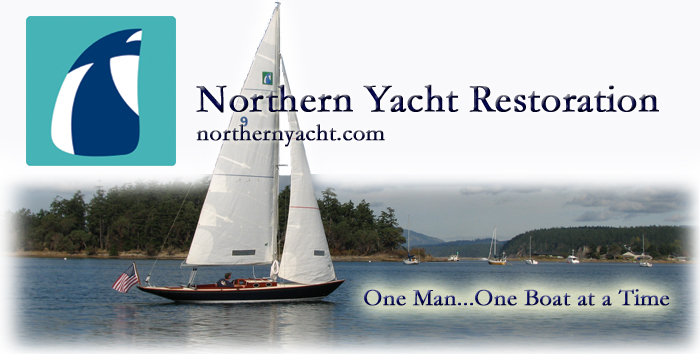 110 Cookson Lane | Whitefield, ME 04353 | 207-232-7600 | tim@lackeysailing.com
Home
| Contact Lackey Sailing |
Conversion Projects
|
Project Logs
|
Tim's Projects
|
Flotsam

S

ummer Song

| Tuesday, February 18, 2014

After a light sanding, I applied another coat of varnish to the anchor platform.

The toerail was looking good, and with sufficient buildup I called it "done" for now. So I removed the masking tape and cleaned up around the rail as needed.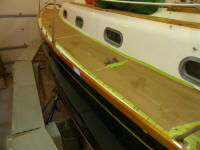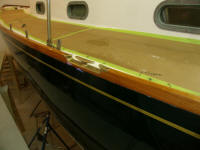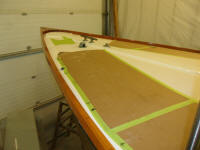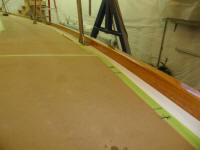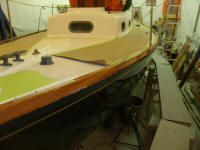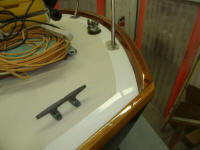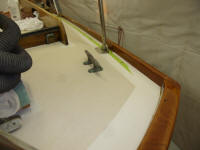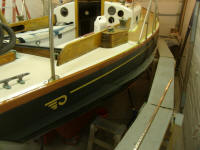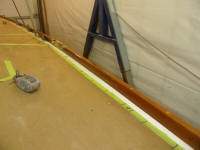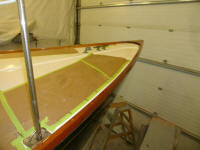 I wanted to give the new varnish a little cure time before I moved on with reinstalling the stem casting and genoa tracks, but to prepare for the job ahead I cleaned up the genoa tracks, older two-piece stainless steel T-tracks. I cleaned up surface rust, old sealant, and old varnish from the risers and bottoms of the tracks so they'd be ready to reinstall when I was.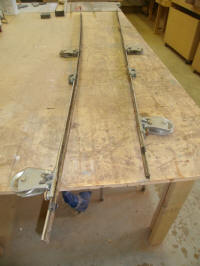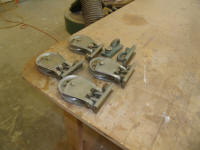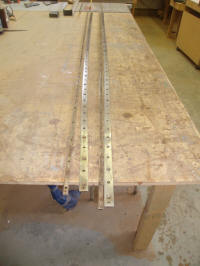 Total Time Billed on This Job Today: 3 Hours