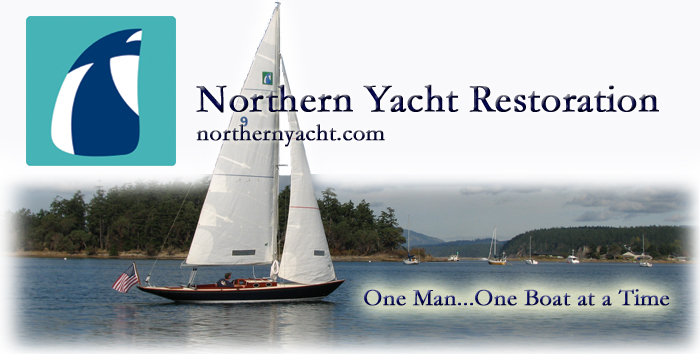 110 Cookson Lane | Whitefield, ME 04353 | 207-232-7600 | tim@lackeysailing.com
Home
| Contact Lackey Sailing |
Conversion Projects
|
Project Logs
|
Tim's Projects
|
Flotsam

S

ummer Song

| Monday, February 17, 2014

This project was winding down, with a few details awaiting the completion of varnish work on the toerails. So keeping that moving forward was paramount. But before I got to the day's coat of varnish, I turned to the anchor platform, which this time was ready for its final shaping after I'd had to redo the after support earlier.

I started with a test-fit, and noted where I'd need to shape the base of the foot to match the deck profile, and also where I wanted to mill rounded edges on the platform.

Down on the bench, I milled a wide roundover on the platform's top edges, and a slightly smaller one on portions of the bottom edges, leaving the areas where the platform rested over the toerail square. I shaped the bottom of the foot, angling it as needed to fit to the deck, and sanded the whole thing smooth.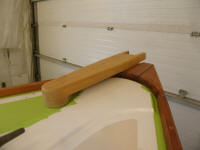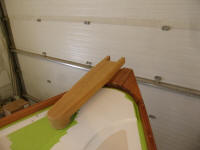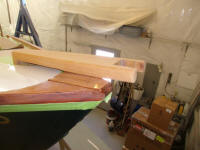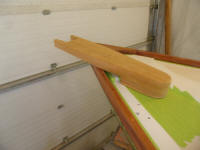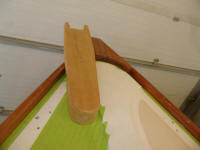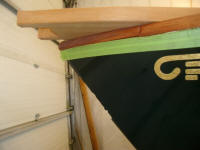 I marked future screw locations, which I'd use to secure the platform later, and predrilled the holes, and also marked these locations on the deck and forward toerail. Then, I applied a sealer coat of varnish to the platform. I'd complete all the varnish work before installing the platform.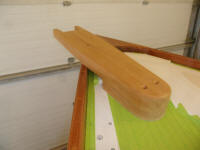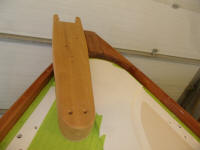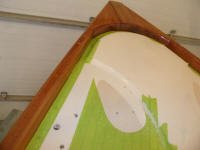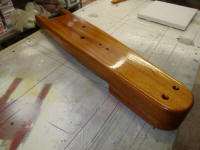 Afterwards, I applied more varnish to the toerails.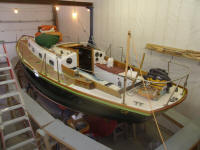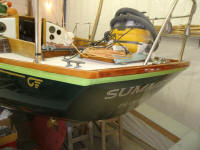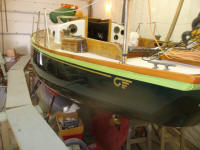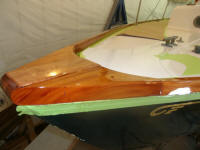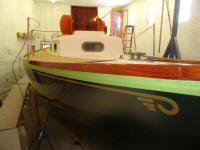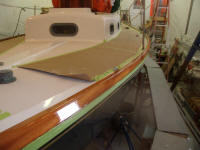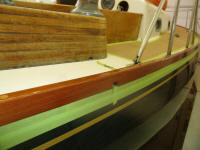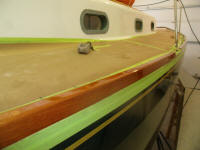 Total Time Billed on This Job Today: 4 Hours