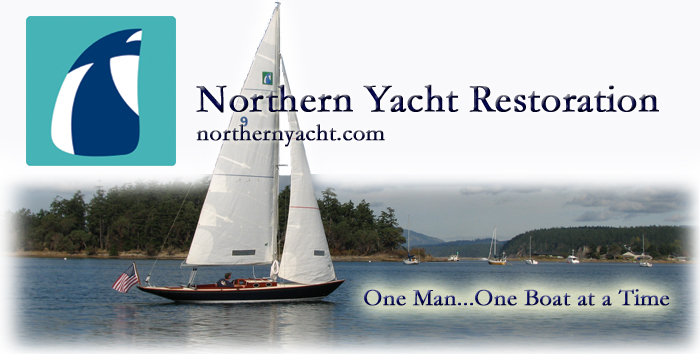 110 Cookson Lane | Whitefield, ME 04353 | 207-232-7600 | tim@lackeysailing.com
Home
| Contact Lackey Sailing |
Conversion Projects
|
Project Logs
|
Tim's Projects
|
Flotsam

S

ummer Song

| Thursday, February 13, 2014

After lightly sanding the toerails to prepare them for varnish later in the day, I turned to the anchor platform, planning to finish shaping it and sanding it for its own varnish work. However, I discovered that I'd attached the little aft foot the wrong way 'round (brilliant). This did not work.

While it was a quick and easy fix to saw off the backwards foot, then cut and glue on a new one (double- and triple-checking its orientation this time) this meant that I couldn't work on the platform, which had been my morning's plan, so this left me without much to do at the moment.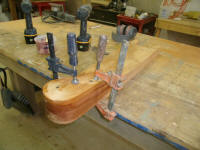 Later, I applied another coat of varnish on the toerails, continuing the buildup.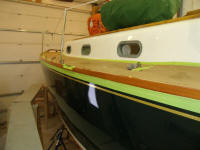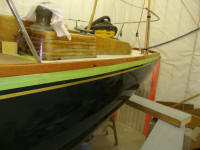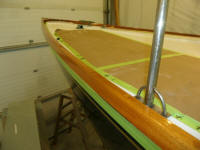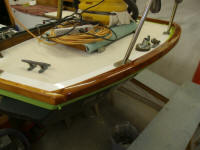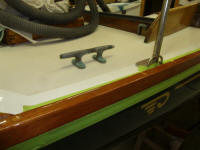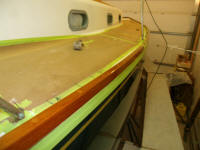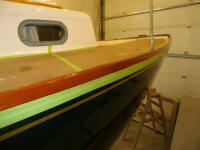 Total Time Billed on This Job Today: 3 Hours