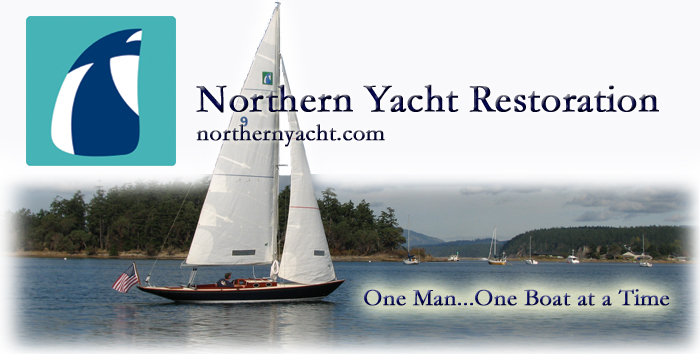 110 Cookson Lane | Whitefield, ME 04353 | 207-232-7600 | tim@lackeysailing.com
Home
| Contact Lackey Sailing |
Conversion Projects
|
Project Logs
|
Tim's Projects
|
Flotsam

S

ummer Song

| Wednesday, February 12, 2014

As I like to do, I started out by sanding the toerails to prepare them for varnish later in the day. With that done, I went ahead and installed the mid-rail chocks, using plenty of sealant and new bronze bolts. I chose to install these now since I didn't want to clog up the openings with too much varnish, and also wanted to "varnish in" the sealant edge.

In the cockpit, I installed the wooden instrument panel surround with bronze screws and sealant, then installed the instrument panel itself, using a thin strip of butyl tape to seal the plastic panel.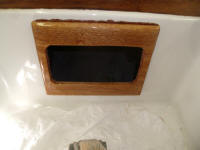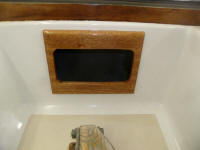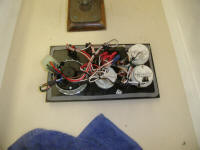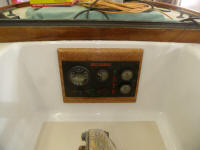 Now that the toerails were in place, I could move ahead with the anchor platform construction. Temporarily bolting the anchor roller in place, and installing the anchor, I held the assembly in place so I could determine its required position and also determine the final length of the platform. I didn't want it to hang out any further than necessary, so I left just enough room for the backing plates that would help secure the anchor roller on top, which also kept the anchor pretty close to the boat as desired. For alignment and layout purposes, I temporarily installed the cast stem fitting.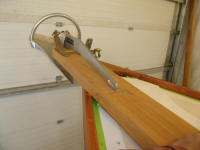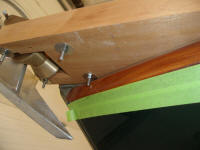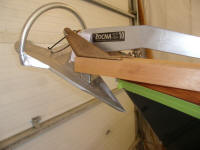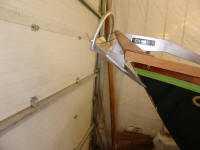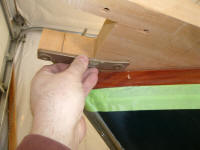 I held the platform parallel to the stem fitting, which looked best and would also be the best position in terms of storage and use of the system, and determined where to cut off the extra platform length, leaving ample material over the deck to provide a place to bolt the platform, and also enough length aft of the anchor shank for the shackles. With the length determined, I tapered down the aft end of the platform for better appearance and less bulk.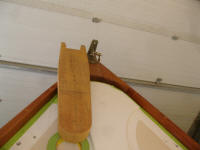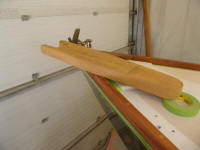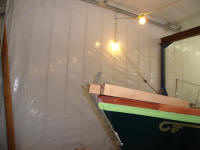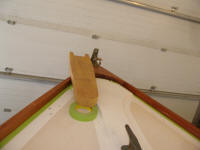 To support the aft end, I built a small riser block to make up the height difference to the deck. The block took on its teardrop shape because of the raised center portion of the foredeck, which I needed to clear and also allow room for drainage between the raised section and the aft end of the platform, so I left the riser block about 1/2" - 1" short of the molded deck area. I epoxied the riser to the aft end of the platform.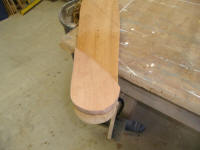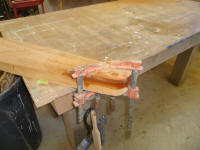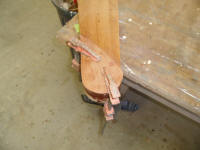 After various miscellany, including vacuuming out the after lockers and other parts of the boat to remove drill spoils from the toerail installation, I applied another coat of varnish to the toerails.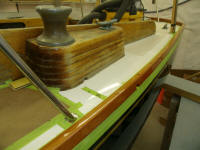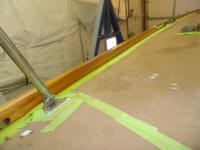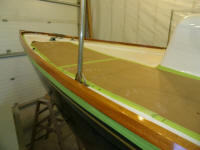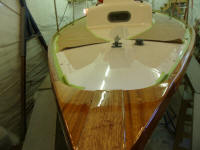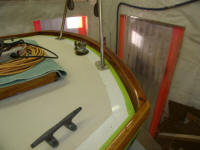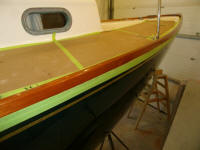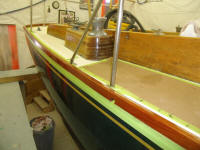 Total Time Billed on This Job Today: 7 Hours