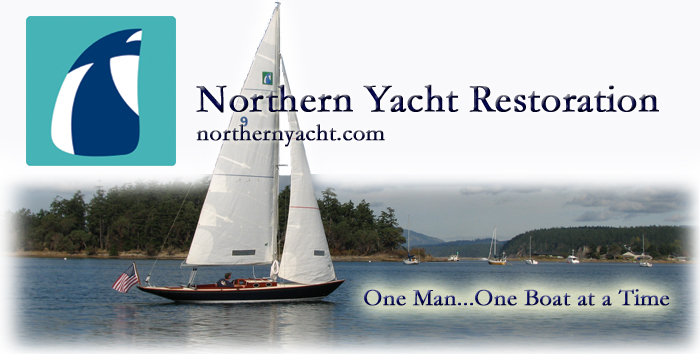 110 Cookson Lane | Whitefield, ME 04353 | 207-232-7600 | tim@lackeysailing.com
Home
| Contact Lackey Sailing |
Conversion Projects
|
Project Logs
|
Tim's Projects
|
Flotsam

S

ummer Song

| Tuesday, February 11, 2014

With a chisel and sandpaper, I removed the excess bungs from the toerail, then sanded the whole thing and, after cleaning up, masked around it to prepare for varnish.

I installed the shaft and shaft coupling, then worked to align the engine to the shaft. Initially, the whole engine was a bit high, so it took quite a few trips between the cockpit locker, where I accessed the coupling to check the alignment, and the forward end of the engine room, where I made the various adjustments to the mounts. At length, I go the engine aligned acceptably, at which point I slid back the shaft and installed a sacrificial coupling between the transmission and shaft flanges, bolting everything securely. I hand-tightened the stuffing box packing nut, but this would require observation and adjustment when the boat was launched, and during initial operation of the shaft later.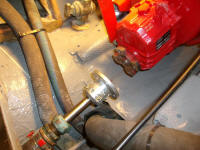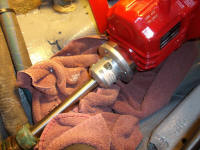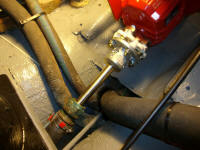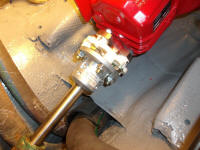 Outside the boat, I installed the new propeller, completing the new running gear installation.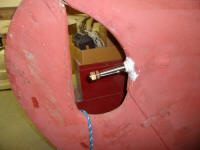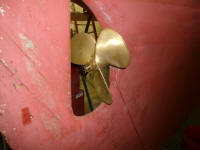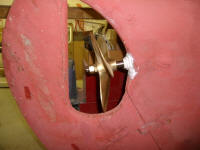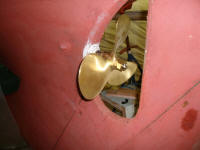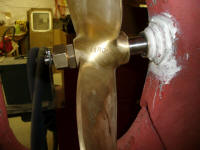 Back in the cockpit locker, I installed the short length of exhaust hose between the engine and muffler, completing the major engine systems.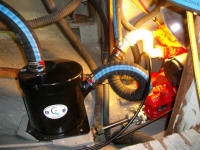 At the end of the afternoon, I applied a coat of varnish to the toerails.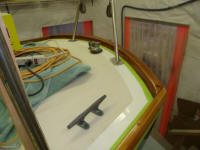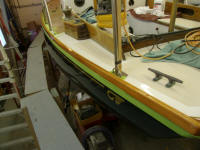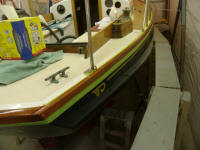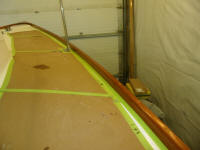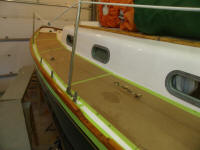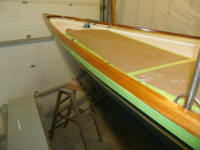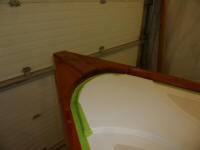 Total Time Billed on This Job Today: 7.25 Hours