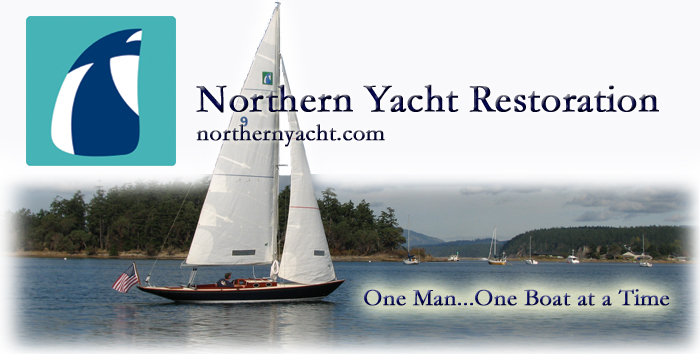 110 Cookson Lane | Whitefield, ME 04353 | 207-232-7600 | tim@lackeysailing.com
Home
| Contact Lackey Sailing |
Conversion Projects
|
Project Logs
|
Tim's Projects
|
Flotsam

S

ummer Song

| Monday, February 10, 2014

Now that the toerails were installed there were several remaining details to complete, beginning with the deck scuppers. The original rails featured three drains around the lowest point of the deck, a bit aft of amidships near the cockpit, and I'd marked their original locations on the boat for reference.

At each of the six locations, I laid out a 1" x 1/2" cutout on both sides of the toerail, then cut the openings from both sides with a 1/2" bit and chisel.

At the aft end of the toerails, I cut the protruding ends flush with the taffrail and sanded them smooth; at the forward end, where the rails met the stem piece, I also sanded as necessary to provide a smooth integration between the separate pieces.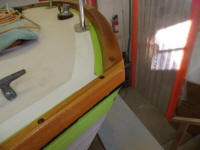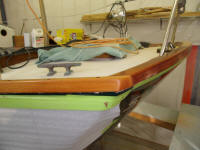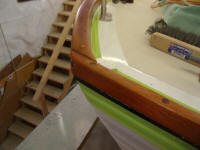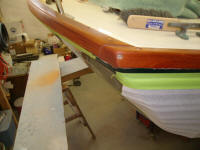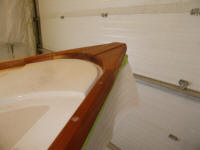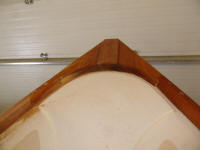 I can't say I looked forward to making the cutouts for the new mid-rail chocks, as it seemed like sacrilege to saw into the new rails that I'd just installed, but cut indeed I had to. With other obstructions already in place, there was really only one logical position for these chocks, just aft of the chainplates and forward of the genoa tracks. I had to remove two of the toerail fasteners that were in the way of the chocks; later, the bolts holding the chocks would essentially replace these.

Using a cardboard template I made earlier, I laid out the shape of the chocks on both sides of the rail, then made a series of saw cuts to define the vertical and angled ends, followed by more saw cuts across the rail down to the depth of my layout lines. Then, I could easily remove the bulk of the material, and I carefully chiseled out the remains to eventually allow the chocks to fit flush and tightly in the openings.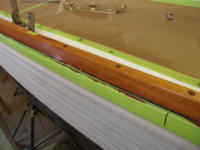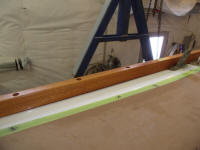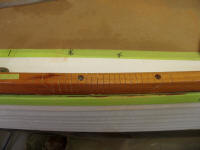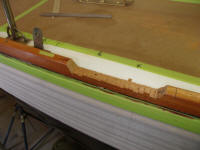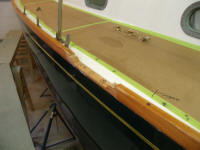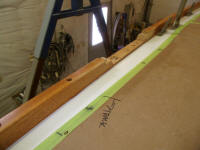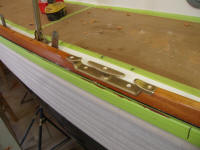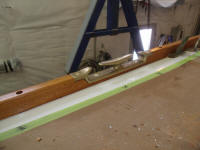 With the port side complete, I repeated the process on the starboard side.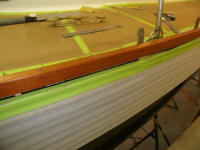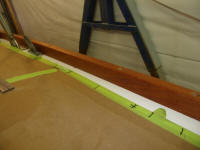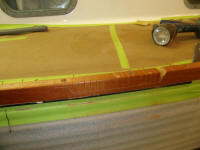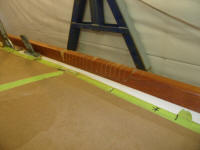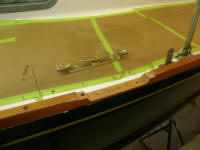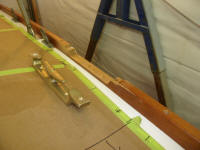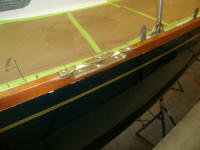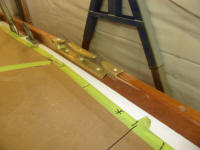 Later, I installed two smaller fasteners through the bottoms of the openings to secure the rails once more, and prepared the fastener holes for the chocks themselves. Afterwards, I applied some varnish to the raw cutouts, as I wanted to have some coverage there before installing the chocks permanently.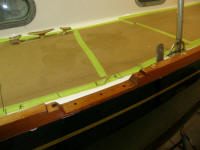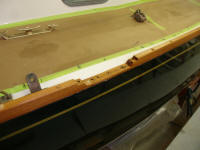 Finally, I bunged all the toerail fastener holes with 1/2" mahogany bungs.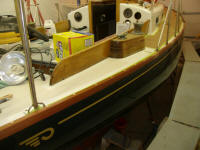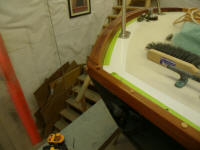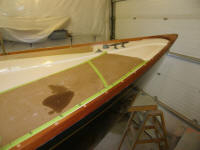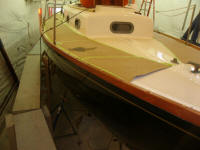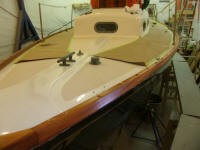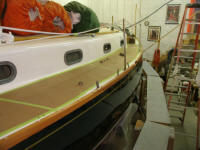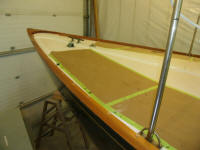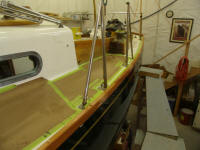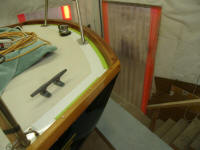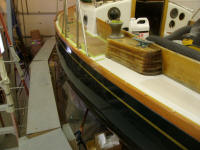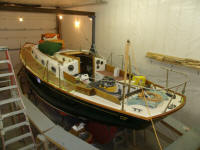 In other goings-on, the new shaft arrived, so I looked forward to the chance to install that, align the engine, and wrap up work in that department.


Total Time Billed on This Job Today: 6.5 Hours