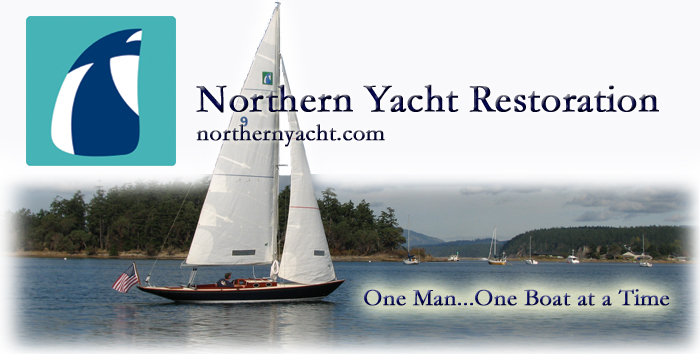 110 Cookson Lane | Whitefield, ME 04353 | 207-232-7600 | tim@lackeysailing.com
Home
| Contact Lackey Sailing |
Conversion Projects
|
Project Logs
|
Tim's Projects
|
Flotsam



Ensign #1212

| Tuesday, May 6, 2014

After a couple days away from the shop and, in part, working on another project, I got back to work on the decks, picking up where I left off. After the usual water-wash of the cured epoxy filler, I sanded the decks as needed to remove excess fairing compound, revealing--as anticipated--various areas requiring additional material.

There were a few places on the hull where I'd yet to sand the most recent application of fairing compound, so I took care of those next. This mostly completed the surface preparations for the hull, though I planned to sand the topsides all over with finer paper as a final step.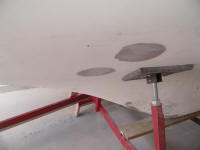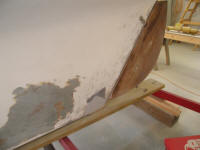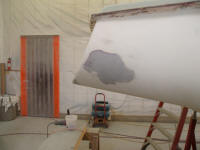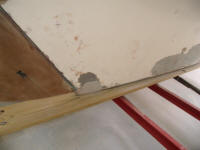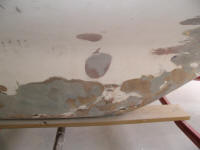 Later, after vacuuming and solvent wash, I applied a second round of fairing filler to the deck and toerail areas as required.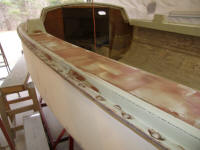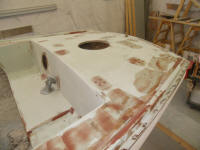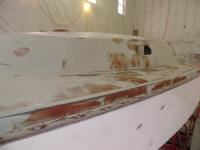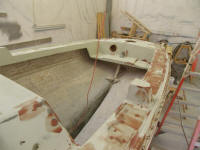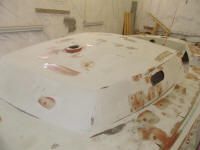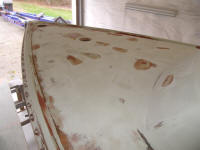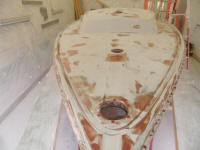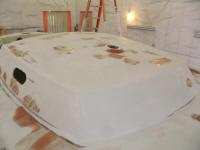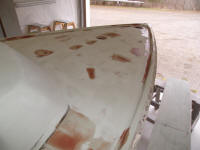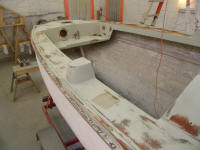 Total Time Billed on This Job Today: 4.5 Hours