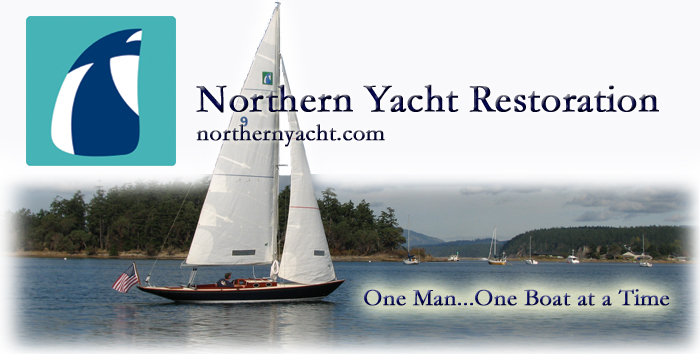 110 Cookson Lane | Whitefield, ME 04353 | 207-232-7600 | tim@lackeysailing.com
Home
| Contact Lackey Sailing |
Conversion Projects
|
Project Logs
|
Tim's Projects
|
Flotsam

Blue Teal | Thursday, May 1, 2014 (and time preceding)

Since I'd last been at the boat, I'd dropped the old chainplates off at a fabricator for them to use as templates for new ones. The owner requested extra-long forward chainplates to replace the short originals, and I made up some wooden templates indicating the new length and bolt hole location for that pair.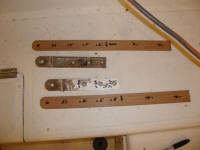 When the new chainplates were complete, I picked them up and returned to the boat for final pre-installation steps. The owner had requested that the original bolt size be enlarged, from 1/4" to 3/8", so with the new chainplates on hand I used them to mark and redrill the bolt holes in the knees and bulkheads as needed for the larger size. I left the new chainplates loosely installed with a bolt or two; the owner planned to do some additional hole and chainplate slot preparation before final installation.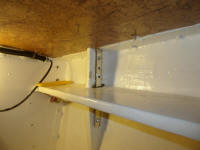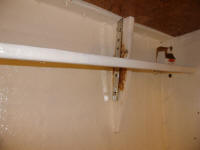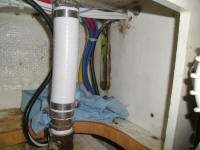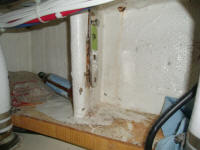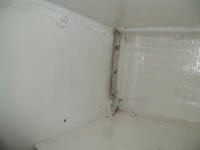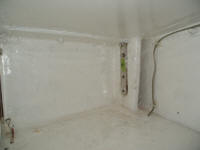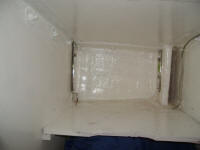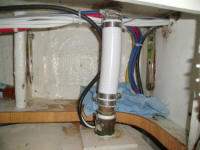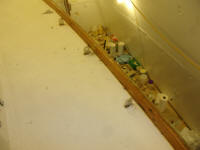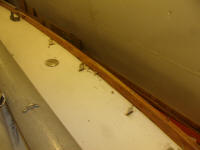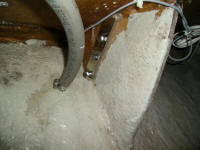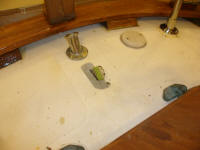 With that complete, I moved on to some cork work in the forward cabin, picking up where I'd left off during last year's project at the shop. I paneled the cabin sides and overhead, leaving just a small area on the forward part of the cabin trunk to finish another time, as it had grown late and I ran into an issue with the first piece that I'd cut for the space, so I decided it'd be best to finish it the next time I headed to the boat.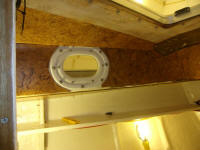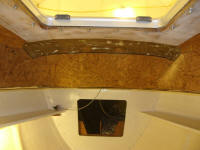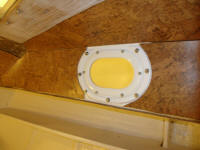 Total Time on This Job Today (and preceding days): 5.5 hours