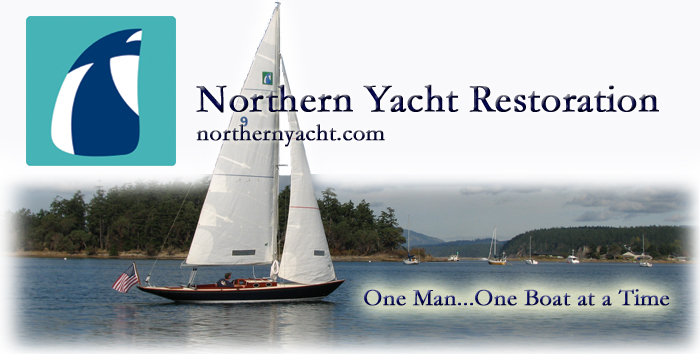 110 Cookson Lane | Whitefield, ME 04353 | 207-232-7600 | tim@lackeysailing.com
Home
| Contact Lackey Sailing |
Conversion Projects
|
Project Logs
|
Tim's Projects
|
Flotsam

Blue Teal | Tuesday, May 13, 2014

I met my rigging contractor at the boat early one day so he could measure for the new lifelines, now that the pulpits and stanchions were complete.

Afterwards, I finished up the cork installation in the forward cabin. I'd pre-cut the two final pieces at the shop using patterns I'd made at the boat, so the longest part of the job was waiting for the contact cement to dry.

The owner had requested that we relocate the plug for his windlass remote control closer to the overhead hatch, both to get it more out of the way and also to make it more accessible from above. This required extending the wiring by a small amount, and then I installed the receptacle in its wooden mounting block with epoxy, securing it with tape till the adhesive cured.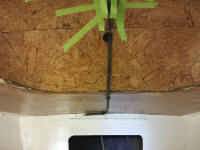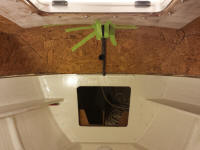 There'd be one final day of work ahead to complete the chainplate installation and install the new lifelines, once they were built.

Total Time on This Job Today: 2.5 hours
<Previous | Next>