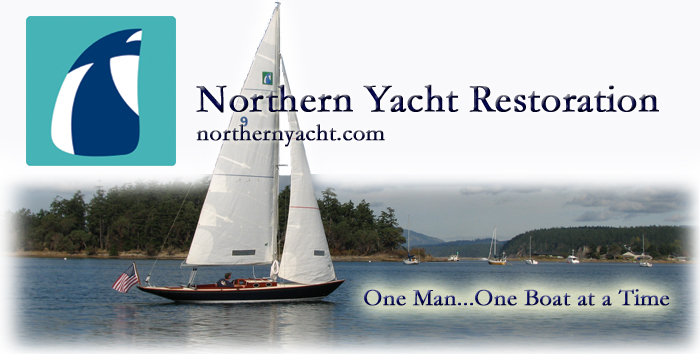 110 Cookson Lane | Whitefield, ME 04353 | 207-232-7600 | tim@lackeysailing.com
Home
| Contact Lackey Sailing |
Conversion Projects
|
Project Logs
|
Tim's Projects
|
Flotsam



Ensign #1212

| Wednesday, April 30, 2014

After final preparations and solvent wash, I applied epoxy fairing compound to the deck areas the first of several applications as needed. I filled all the hardware holes and areas I ground out earlier, plus skim-coated a few areas where the gelcoat was pockmarked.

Later, I went through the woodwork that I'd removed during the early days of the project and removed any remaining hardware, as well as began the process of assessing the various pieces and their condition. Then, I disassembled the two cockpit bench assemblies, marking each piece as needed for future reference. The next steps would be stripping, sanding, and, as needed, replacement of various pieces; at a minimum, I planned to replace the four rotted boards on the starboard seat.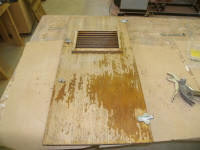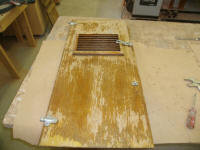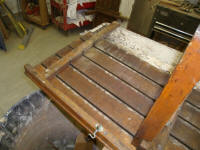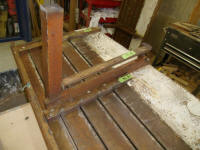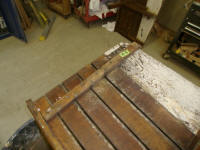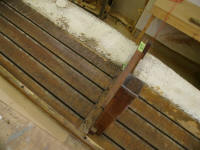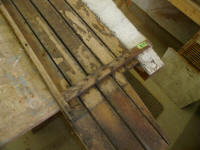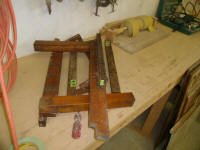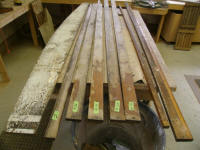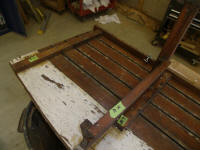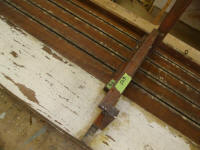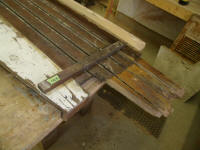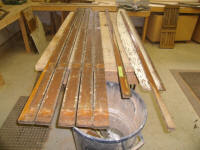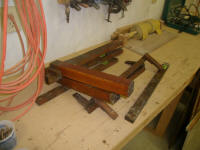 Total Time Billed on This Job Today: 4.25 Hours