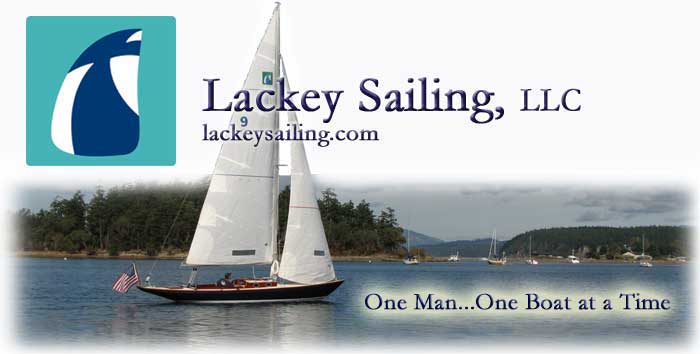 110 Cookson Lane | Whitefield, ME 04353 | 207-232-7600 | tim@lackeysailing.com
Home
| Contact Lackey Sailing |
Conversion Projects
|
Project Logs
|
Tim's Projects
|
Flotsam

Waanderlust--Phase IV | Friday, September 11, 2015

With the arrival, in mid-afternoon, of a bronze vent fitting and some water fill hose, I could complete the work to make the boat's water system functional once more. This was the last significant item for the list at this time, with only a few small items remaining before I moved the boat outdoors for storage till spring, when she'd hopefully be heading for rigging her new spar and launching.

I installed the vent fitting in the upper hull forward, where the hose would be accessible from within and near the water fill fitting above. After determining the location and drilling the hole, I installed the fitting with sealant, and secured its nut from within.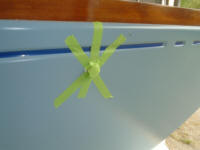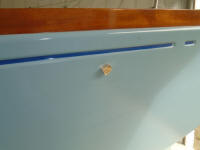 Afterwards, I led vent and fill hoses through the bilge beneath the head and forward to the chainlocker, where I made their final connections to the respective new fittings and secured the hoses in the corner of the chainlocker, out of the way.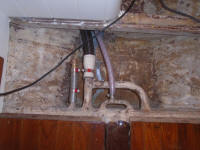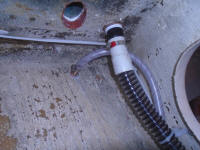 Total Time Billed on This Job Today: .75 hours

<Previous | Next>

0600 Weather Report:
59°, rain, breezy. Forecast for the day: Rain during the morning, then improving in the afternoon, high 60s.