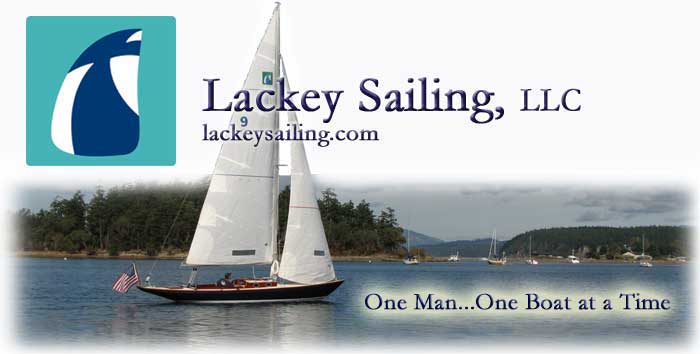 110 Cookson Lane | Whitefield, ME 04353 | 207-232-7600 | tim@lackeysailing.com
Home
| Contact Lackey Sailing |
Conversion Projects
|
Project Logs
|
Tim's Projects
|
Flotsam

Waanderlust--Phase IV | Thursday, September 10, 2015

Now that the epoxy in the new opening had cured, I continued the water tank fill installation. I followed all my habitual preparation steps: drill; tap; countersink, before applying sealant and installing the bronze fitting.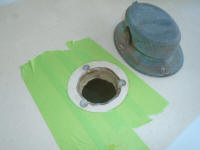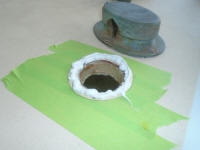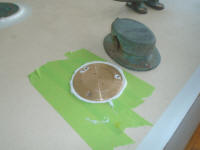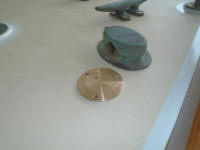 The fill hose and vent fitting were backordered and would trickle in late in the week, so for the moment I couldn't continue with the final steps to complete the new fill system. However, I could finish up the connection between the tank supply and the foot pump in the galley, as well as install a simple plug at the forward end of the tank where a second supply nipple had once led to a head sink (now removed).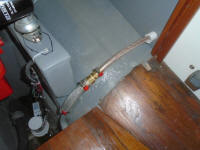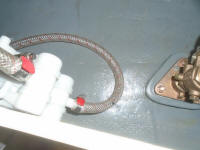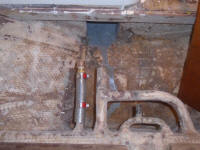 In the head, I completed the mast wiring with a new terminal block to connect the boat ends of the wires for the mast lights.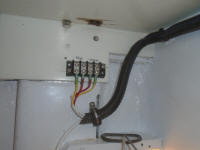 At the end of the earlier phases of the project, I'd built some down-and-dirty hatches for the forward hatch and lazarette, and for now the owner decided to keep using these simple hatch covers. Both required some means of securing them to the boat. In the forward cabin, I installed a pair of draw latches to hold the hatch securely. At the lazarette, I used a pair of friction pins to secure the hatch to its internal coaming.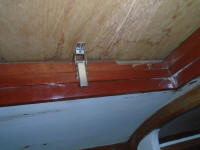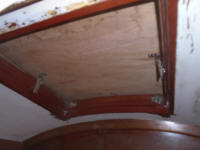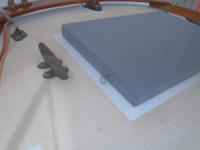 With most of the work list complete, other than final preparation jobs slated for the spring--and the construction over the winter (by a subcontractor) of a new spruce mast to replace the badly deteriorated original--there wasn't much else to do till my final materials arrived for the water tank, at which time I'd complete that task.
Total Time Billed on This Job Today: 2.5 hours

<Previous | Next>

0600 Weather Report:
65°, mostly cloudy. Forecast for the day: Mainly cloudy, some sun, 70s.