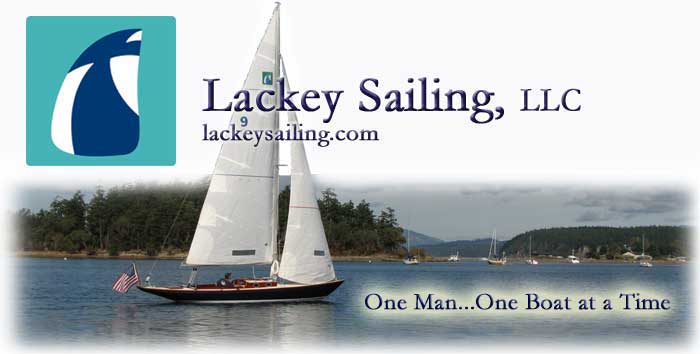 110 Cookson Lane | Whitefield, ME 04353 | 207-232-7600 | tim@lackeysailing.com
Home
| Contact Lackey Sailing |
Conversion Projects
|
Project Logs
|
Tim's Projects
|
Flotsam

Waanderlust--Phase IV | Wednesday, September 9, 2015

The forward cabin had been excluded from any significant work throughout the course of this project, as it was in fair condition, relatively speaking, but the surfaces were dirty and stained from moisture issues of long ago. To help things out, I cleaned the surfaces to remove some of the mildew staining, which helped the appearance.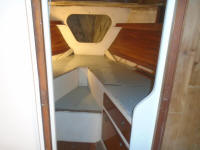 During an inspection earlier, I'd noted that the water tanks had no connections--no fill, vent, or supply line. So I'd ordered materials to complete a rudimentary system for filling the tanks, and to service the galley sink. With most of the other tasks checked off the list, and awaiting key materials for the water system, I worked on a few final checklist items, and met with my upholstery and canvas contractor to discuss interior cushions for the boat.

Later, I installed new labels on the AC and DC electrical panels to properly demark the various switches.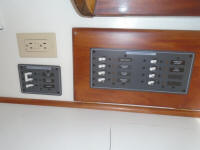 The varnish work on the companionway trim and interior table was complete for now.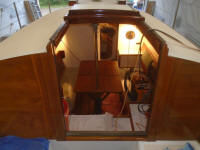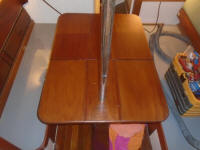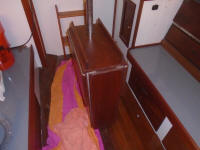 Late in the day, with a new shipment on hand containing some of the final supplies I needed, I started work on the water system by preparing a hole for a water deck fill on the foredeck. Some changes to the interior layout, particularly in the head, had obviated the original routing possibilities for the tank fill and vent, and the best way to run these hoses to the water tanks below the cabin sole (integral) without being exposed was now from the chainlocker and foredeck.

From belowdecks, I selected the location, and drilled a pilot hole through the deck. From the top, with the location marked, I drilled a larger hole to accept the deck fill fitting, and reamed out the core from around the opening and fastener locations. Then, I filled the void with thickened epoxy to seal off the core at the opening, and left this to cure overnight.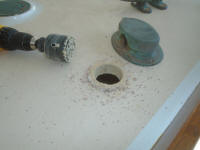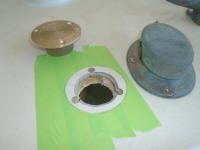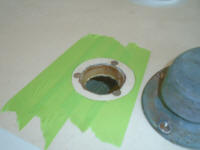 Total Time Billed on This Job Today: 3.75 Hours

<Previous | Next>

0600 Weather Report:
Murky, 70°. Forecast for the day: Humid and becoming sunny, near 90. Showers late.