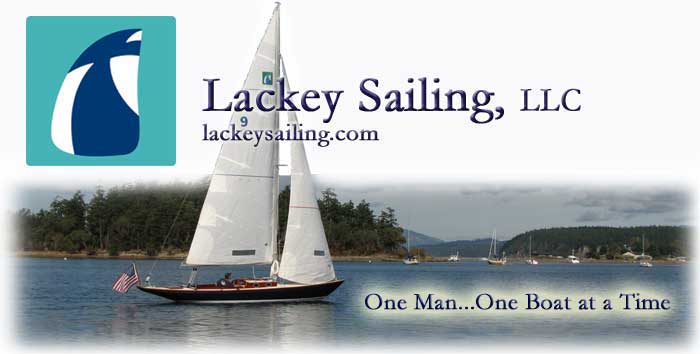 110 Cookson Lane | Whitefield, ME 04353 | 207-232-7600 | tim@lackeysailing.com
Home
| Contact Lackey Sailing |
Conversion Projects
|
Project Logs
|
Tim's Projects
|
Flotsam

Waanderlust--Phase IV | Tuesday, September 8, 2015

Now that the paint in the head was complete, and had had several days to cure, I continued work on the final wiring therein. During painting and construction work in the space, I'd pulled the new wires back into an adjacent space for safekeeping, and now I led them back into the head (inside the cabinet) and up along a pre-determined route against the hull, through the shelf, and then on to final destinations in the head and forward cabin.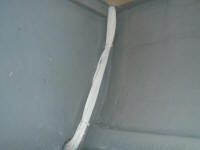 In the head, I added a dome lamp on the cabin side, and a USB charging port in the head cabinet, and finished up the wiring to both fixtures. I led wires for mast lighting around to near the mast step and made up the ends with ring terminals, but didn't have a terminal block on hand so I held final connections till a new one arrived. From the main saloon, I installed the final reading lamp on the port bulkhead (which communicated with the head), and made up its wiring from the main wiring conduit.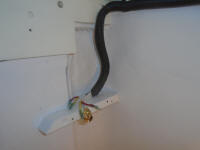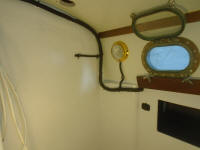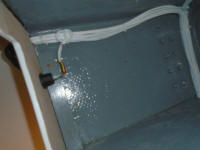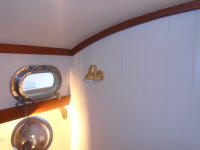 In the forward cabin, I wired up another USB port that I'd installed earlier, and made up the wiring to the pre-existing reading lamps installed in this space--one on each side.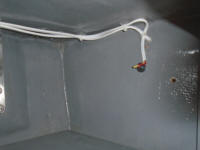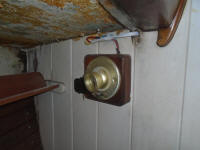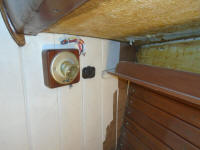 With the wiring complete, I wrapped up work on the cabinet doors and installed them with new hinges, knobs, and catches.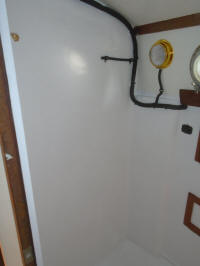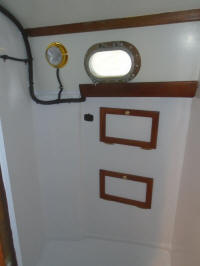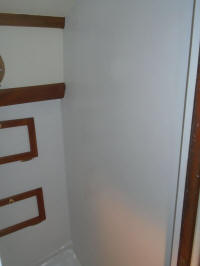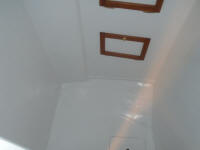 After cleaning up from the wiring and construction work in the head and elsewhere, I made final preparations to additional portions of the cabin table top, and applied a coat of varnish to these surfaces.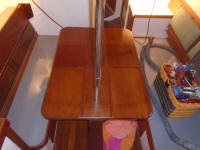 Finally, I again varnished the new companionway trim.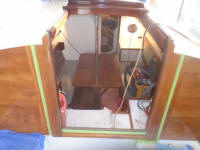 Total Time Billed on This Job Today: 6.25 hours

<Previous | Next>

0600 Weather Report:
70°, mostly cloudy. Forecast for the day: Hot and growing more humid, 90°.