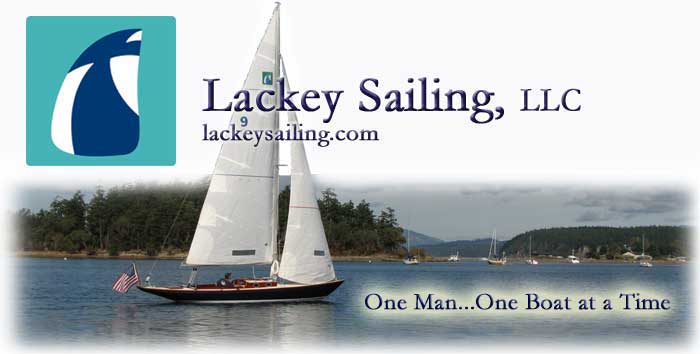 110 Cookson Lane | Whitefield, ME 04353 | 207-232-7600 | tim@lackeysailing.com
Home
| Contact Lackey Sailing |
Conversion Projects
|
Project Logs
|
Tim's Projects
|
Flotsam

Waanderlust--Phase IV | Thursday, September 3, 2015

The first order of business, once more, was the head. After the usual preparations, I applied another coat of white semi-gloss enamel. Later, once the paint had cured enough, I removed the masking tape.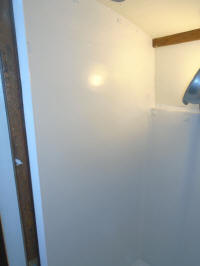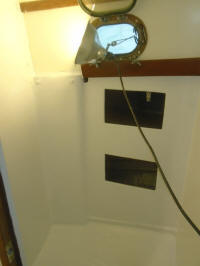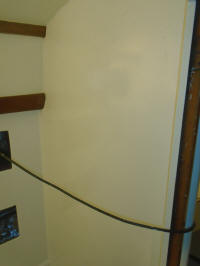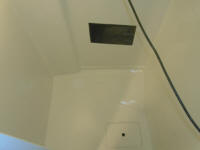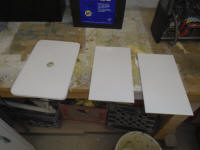 After a water wash and light sanding, I deemed the repairs to the depthsounder through hull complete. I'd paint the patched area inside and out in the near future.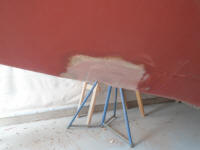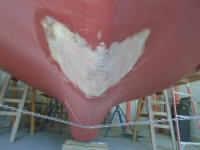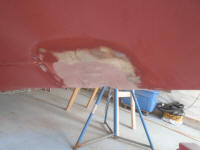 The remains of the day--a short-ish one--I filled in a sort of stream-of-consciousness manner, as I worked to expunge small items from the punch list. The work was winding down, and several remaining jobs hinged on the completion of the head, so I'd be able to get to those soon. I dismantled the staging, which I no longer needed, and ticked off a few items of inconsequence.

In the meantime, I continued work on sundry items, including sanding and varnishing the cabin table--just the main top sections for now, as I wanted to varnish the coves on the edges also. Later, I'd raise the leaves and do them. I found that a light sanding worked wonders, and followed with a coat of rubbed-effect varnish as per the rest of the interior.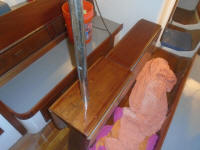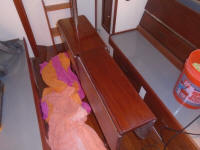 I continued varnish work on the head cabinet door frames, switching to rubbed effect varnish now.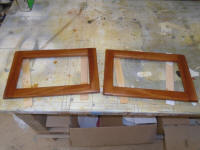 Finally, I applied more varnish to the companionway.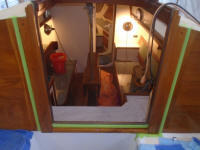 Total Time Billed on This Job Today: 4.25 Hours

<Previous | Next>

0600 Weather Report:
Light fog, clear overhead, 65°. Forecast for the day: Hazy sun, 80, chance of showers.