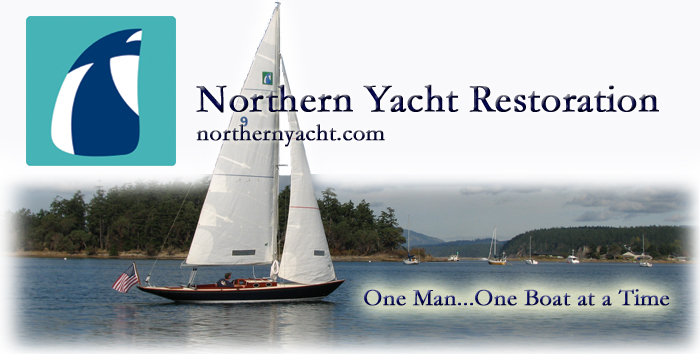 110 Cookson Lane | Whitefield, ME 04353 | 207-232-7600 | tim@lackeysailing.com
Waanderlust Project | Monday, September 13, 2010

During the morning, I finished up the deck sanding, sanding the cabin trunk, sidedecks, and foredeck with 320 grit. Afterwards, I vacuumed and solvent-washed to prepare for the next steps.

During the afternoon, I started the deck masking to lay out and cover the future nonskid areas. I started in the cockpit and forward part of the poop deck, then masked off the coachroof, defining the areas that would receive the finish paint later in the week; the paper- and tape-covered areas represented the future nonskid pattern. I had enough time to get started on some of the sidedeck taping before the end of the day, but most of the work in that area remained for tomorrow, when I'd wrap up the masking and other final paint preparation.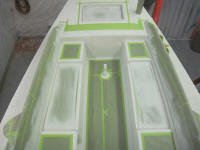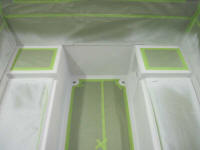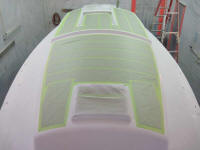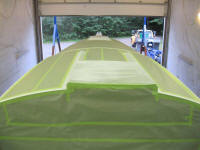 Total Time Billed on This Job Today: 7.5 hours