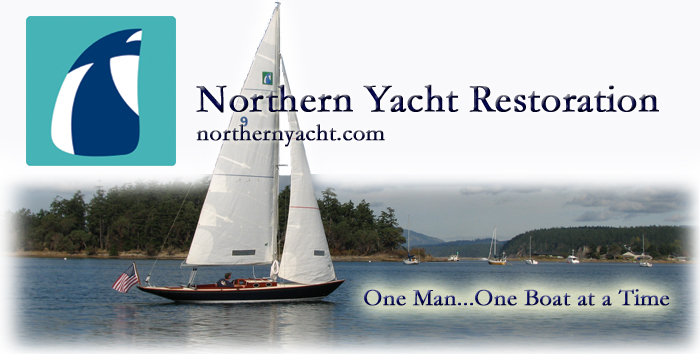 110 Cookson Lane | Whitefield, ME 04353 | 207-232-7600 | tim@lackeysailing.com
Waanderlust Project | Thursday, June 10, 2010

I spent part of the morning finishing up the sanding on the starboard foredeck, removing the old paint and molded nonskid as on the other portions of the deck.

Afterwards, I moved into the cockpit, and spend the remainder of the day's work time sanding the various surfaces to remove paint, molded nonskid, and, on the seating areas, the remains of old adhesive and sealant from the now-removed teak veneer that had been in place. The gelcoat on the seating areas (the small areas forward and aft of the wooden-construction hatch lids) was badly cracked and rough, but generally what remained was sound and could provide a basis for whatever finish or surface might be chosen.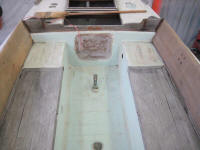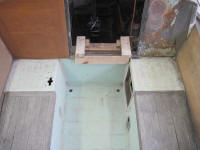 I left a large fiberglass patch on the aft cockpit bulkhead alone for now, after determining that it stood rather proud of the surrounding surfaces, and would require either a more aggressive tool to sand flush, or possibly might be more efficient to remove and redo.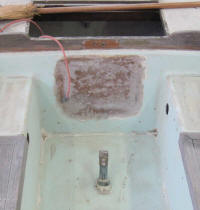 The day's work completed the initial sanding of and paint removal from the exterior of the boat. There was a significant amount of additional work required to all exterior surfaces, including additional sanding, hand and detail sanding, large and minor repair work, and additional surface preparation, but the process was well underway, and with all surfaced exposed to their essence, the way forward became increasingly clear.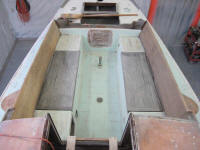 Total Time Billed on This Job Today: 6.5 hours