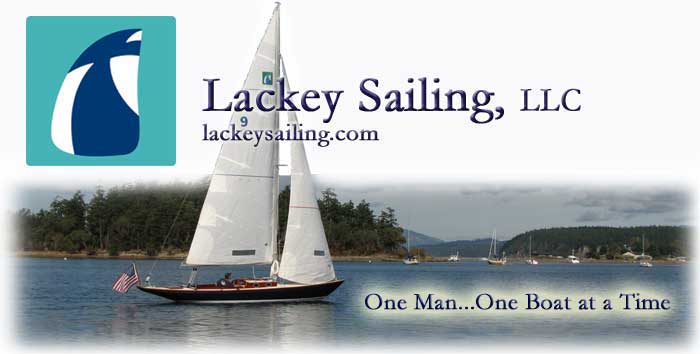 110 Cookson Lane | Whitefield, ME 04353 | 207-232-7600 | tim@lackeysailing.com
Waanderlust--Phase IV | Friday, July 24, 2015

Continuing with the automatic electric bilge pump, I spent the morning leading, and making the final connections for, the new wiring, to and from the galley-mounted switch, "always hot" buss bar (with 10A fuse), and negative distribution as required for automatic operation with the float switch.

Beneath the engine, I secured the made-up wires in a bundle to give adequate slack should the whole arrangement need to be removed, and led the remaining wires out and aft past the engine foundation before eventually ending up at the pump switch, or other final termination as required.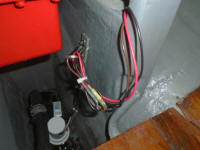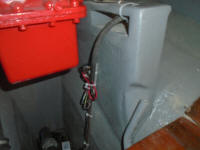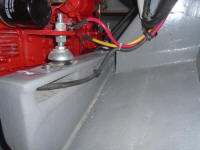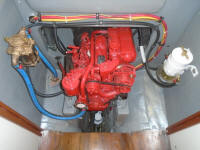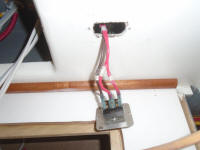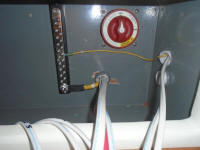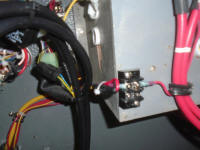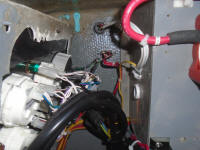 On the port side, I spent some time figuring out what I thought would be the best route for leading wires forward. Eventually, I decided this would be along the hull outboard of the upper set of drawers beneath the pilot berth, at least for the main portion of the runs. With this determined, I installed various cable tie mounts with their special adhesive, along this and other portions of known future wire runs, including in the as-yet unfinished head.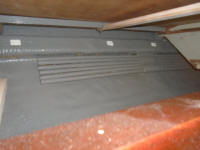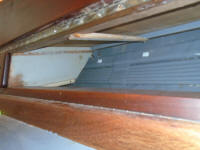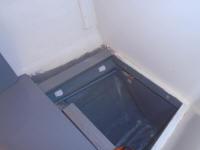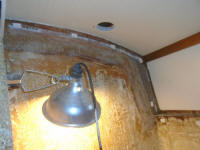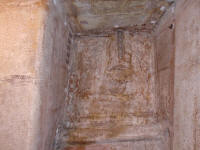 Meanwhile, I wrapped up a few odds and ends and called it an early day.
Total Time Billed on This Job Today: 4 hours

<Previous | Next>

0600 Weather Report:
Mostly cloudy, 55°. Forecast for the day: Partly sunny, then becoming showery with thunderstorms in the afternoon.