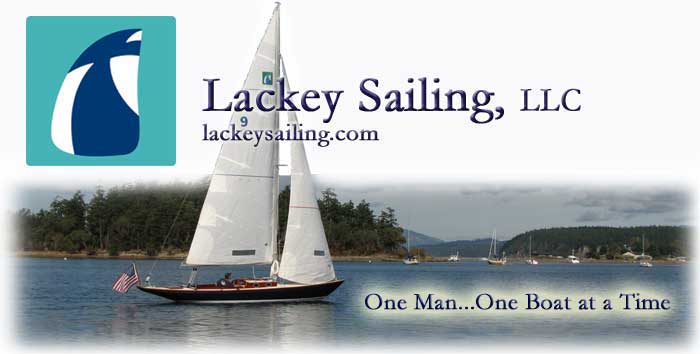 110 Cookson Lane | Whitefield, ME 04353 | 207-232-7600 | tim@lackeysailing.com
Waanderlust--Phase IV | Wednesday, July 22, 2015

After a morning filled with boat arrivals, meetings, thwarted attempts at work progress, and general disarray, I finally had a chance to focus during the afternoon and made strides towards the new electrical system.

I'd made up a basic list of circuits for each side of the boat, and for the moment I started with the starboard side. To lead the wires forward, I elected to run them through the upper cabinets, where the wiring would stay safe and dry. So I got started by drilling holes through the bulkheads and cabinets as needed throughout my chosen route, from the electrical panel area in the galley to the v-berth and chainlocker. I lined the new holes with sections of hose as chafe protection, and afterwards, I installed glued-on wire tie mounts everywhere along the route where I'd need them in the saloon, galley, hanging locker, and v-berth/chainlocker.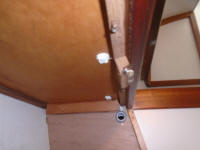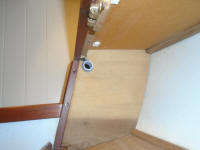 I also installed mounts aft, from the transom and along the starboard side of the boat beneath the sidedecks towards the electrical locker, for the stern light. Since access to the stern light required opening up cockpit and lazarette lockers, I decided to do that wire first and get it out of the way so I could reassemble the cockpit for convenience. I installed the stern light on the taffrail and made the wiring connections inside the lazarette, then secured the new wire along the route I'd demarked with the mounts, eventually leading it forward into the space behind the new electrical panel, where I left a length of excess wire to await final connections.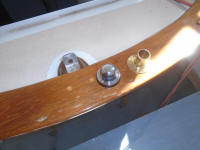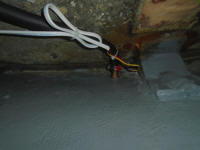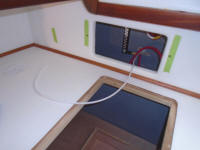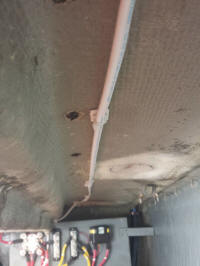 My next wire was the longest, leading up to the chainlocker and the bow running lights. Leading the wire forward through the newly-created wire chases, I could make up the final connections here since I'd already installed the two sets of wires leading from the individual lights, and a common terminal block to complete the connection.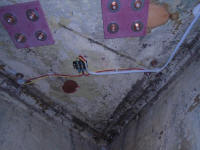 I continued leading new circuits, working my way aft and including new circuits for the starboard v-berth light, and a power outlet (USB) in the starboard v-berth, which used up the wire I had on hand at the moment and also brought me to the end of the afternoon.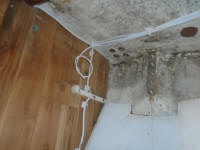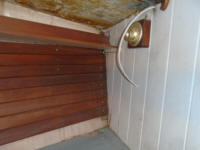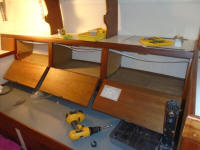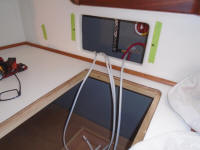 Before leaving, I sanded and varnished anew the electrical panel door, continuing the process.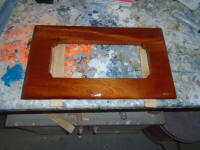 Total Time Billed on This Job Today: 5.25 hours

<Previous | Next>

0600 Weather Report:
Fog but clearing, 60s. Forecast for the day: Sunny, around 80.