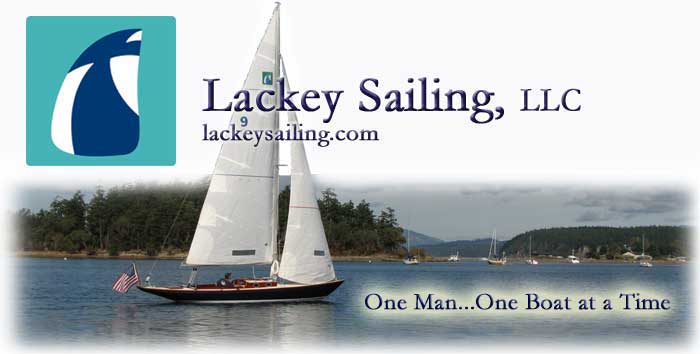 110 Cookson Lane | Whitefield, ME 04353 | 207-232-7600 | tim@lackeysailing.com
Waanderlust--Phase IV | Tuesday, July 21, 2015

In what was ultimately a disjointed day, I began work back on the padeye for the mainsheet. With the epoxy-filled fastener locations now cured, I prepared the holes for 1/4" machine screws by drilling and tapping through the new epoxy, after which I installed the bronze padeye with sealant and new bronze fasteners. Belowdecks, I added a fiberglass backing plate and large washers for the required support.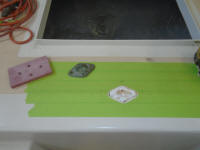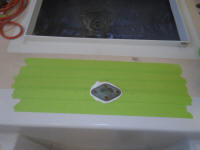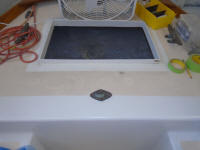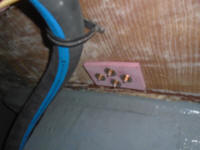 I spent most of the remaining day's time on various aspects of the electrical system. The early stages of an installation required various planning and thoughts about how to run the wires, which would be one of the first real steps, and I focuses on these aspects by visually determining likely wire-run routes for the planned fixtures in the cabin.

Meanwhile, I continued the base varnish work on the new wooden electrical panel door. Afterwards, I installed a negative distribution buss for the fixture wiring in the new electrical locker, and connected it with the main negative buss in the cockpit locker just behind. I also led in a positive cable that I'd eventually connect to the new electrical panel, but I left one end unfinished pending that installation. Finally, while working in the space, I made up the end of the "always hot" wire from the battery switch to a new terminal block, to which I'd later add such things as the electric bilge pump power so they'd work independent of the battery switch's position.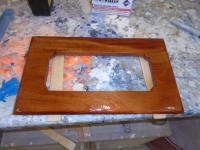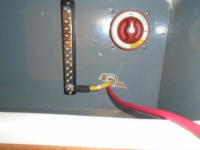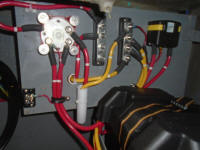 Total Time Billed on This Job Today: 3.75 hours

<Previous | Next>

0600 Weather Report:
Foggy, muggy, 65°. Forecast for the day: Partly sunny, chance of PM thunderstorms, high 70s.