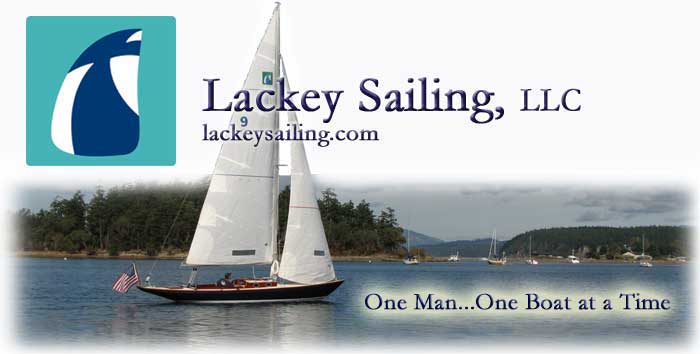 110 Cookson Lane | Whitefield, ME 04353 | 207-232-7600 | tim@lackeysailing.com
Waanderlust--Phase IV | Wednesday, July 15, 2015

I spent the morning in the starboard cockpit locker, working on the battery and related wiring. Over a few hours, I mad up and installed the various cables required to interconnect the eventual start and house batteries, ACR, battery switch, and positive and negative distribution busses. On the hot side of the house battery switch terminal, I added a wire that I'd later connect to an "always hot" buss, or automatic bilge pump.

For now, I didn't have the batteries on hand, as there was no reason to have them on hand so long before the boat's final commissioning. As it stood, the wiring would support running the engine, but I'd be installing the ship's house electrical system in the near future, after a scheduled meeting with the owner coming up.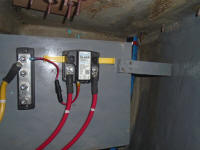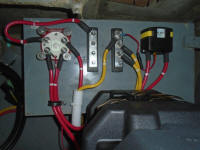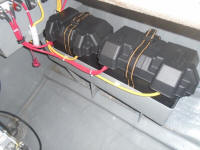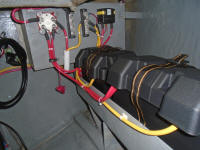 During the afternoon, I installed new plastic deck plates and vents on the Dorade boxes. The existing holes in the existing boxes were only 3" diameter; a 3" vent actually required a 3-7/8" hole, so my first step was to enlarge the openings to accept the housings. Then, I installed the vents with screws and sealant. The owner hoped to upgrade to bronze cowl vents eventually, but for now these were a practical alternative.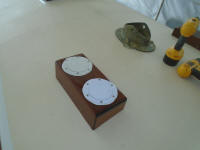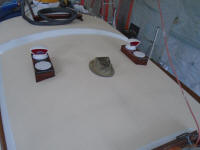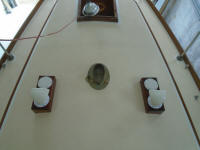 Later, I reinstalled an anchor roller that had been on the boat when she arrived here, in the same location using new bolts.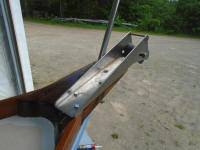 Total Time Billed on This Job Today: 6.75 hours

<Previous | Next>

0600 Weather Report:
62°, foggy. Forecast for the day: Foggy, chance of showers, then clearing and less humid in the afternoon