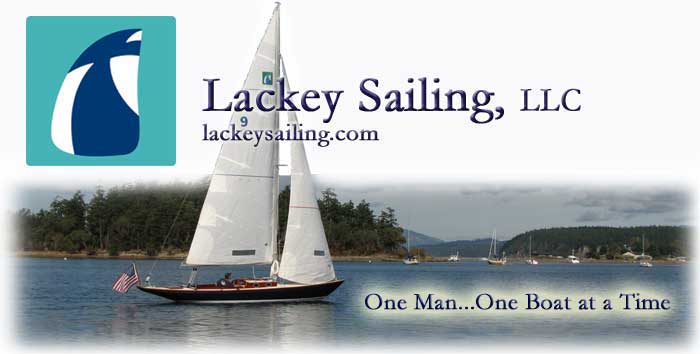 110 Cookson Lane | Whitefield, ME 04353 | 207-232-7600 | tim@lackeysailing.com
Waanderlust--Phase IV | Tuesday, July 14, 2015

Preparing to work on the new electrical system, I began in the starboard cockpit locker, as I'd chosen this location for the batteries (since that was where a sturdy fiberglass battery box was already located), and for the battery switch and related equipment.

I mounted the battery switch from the back (locker) side, so that its control end faced into the cabin, into a little recessed area above the galley. Then, on the back of the cabinet facing the future battery banks, I installed a pair of buss bars (positive and negative distribution busses), and an automatic charging relay (ACR) that would combine and isolate the house and start batteries automatically. In the fiberglass battery tray, I installed two battery boxes, one each for the starting and house batteries.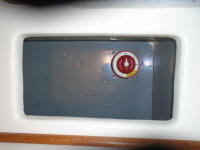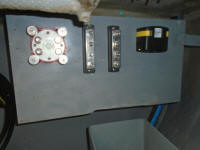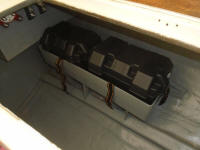 In the chainlocker, I took the opportunity to install a small circuit block and make up the ends of the two sets of running light wires coming from the bow pulpit. Later, I'd run a supply cable to the terminal block to complete the circuit.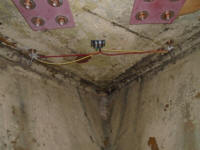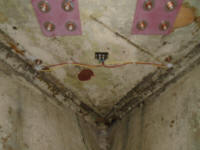 To finish off the chainplate installation, I installed stainless steel deck covers. I had to slightly enlarge the slots in the deck plates with a file in order for them to fit over the chainplates. I applied heavy beads of sealant around the chainplates and in their slots before pressing the plates into position, relying on the sealant to hold them in place rather than adding fasteners. In this instance, I left the excess sealant to cure, and would trim the excess later.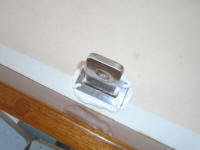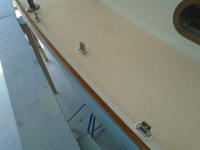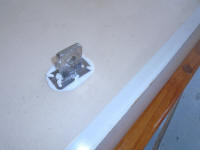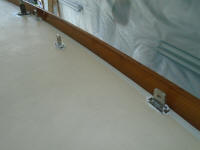 I began the wiring with the main battery cables to the engine room. After various considerations, I led the cables into the space through a new hole in the bulkhead, which I lined with hose as chafe protection. I led the two cables across and down to the port side of the engine, where I made up the ends and connected them to the engine ground point and starter solenoid.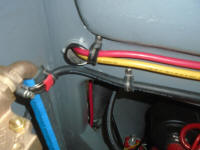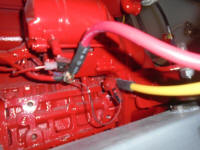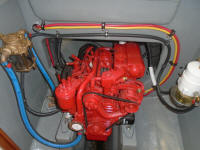 I'd make up the other ends at their required locations in the cockpit locker next time.
Total Time Billed on This Job Today: 6.25 hours

<Previous | Next>

0600 Weather Report:
60°, sunny. Forecast for the day: Sunny, muggy, 80°