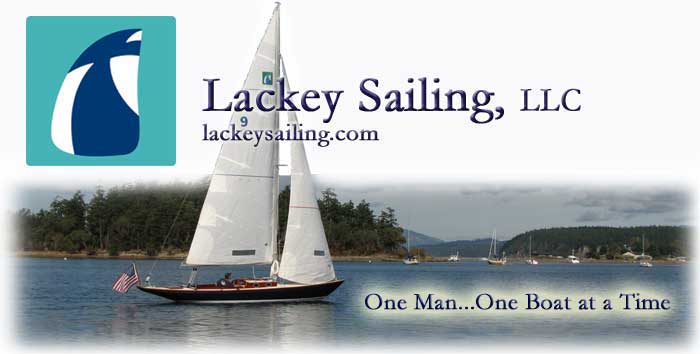 110 Cookson Lane | Whitefield, ME 04353 | 207-232-7600 | tim@lackeysailing.com
Waanderlust--Phase IV | Wednesday, July 8, 2015

Now that all the fastener holes were prepared for final installation, I began at the stem with the bow pulpit. With the bases dry-fit, I marked, then drilled and tapped the fastener holes for machine screws, ending with my usual little countersink at the top to allow extra sealant right at the fastener shank.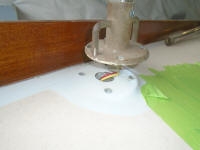 I applied sealant, then completed the installation with bronze machine screws, fender washers, and nuts. Note that the chainlocker, and other areas forward of the saloon and passageway, had not been part of the original project scope.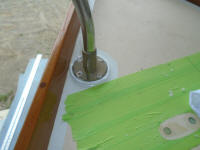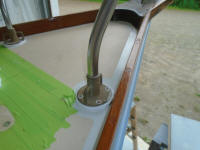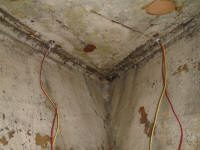 Next, I turned to the mooring cleats. After preparing their fastener holes in the same way, I instelled the cleats with new fasteners and backing plates before cleaning up the bow area.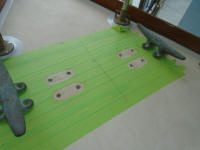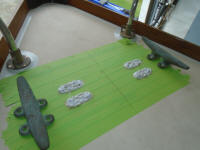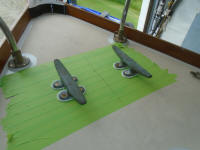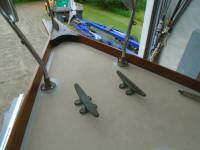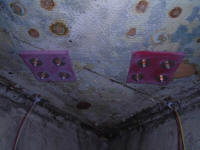 Continuing aft, still on the foredeck, I prepared the holes for the first stanchion on each side, and installed those two stanchions next.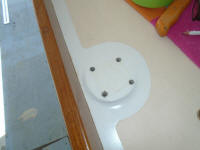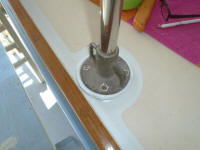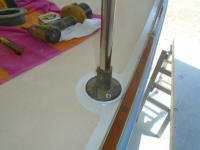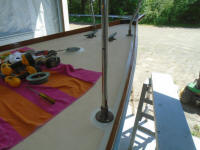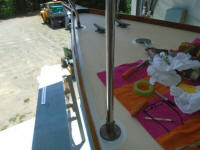 The shipment of bronze bolts for the stanchion bases was a day later than expected, so I was out of the ones I needed for the moment. So I decided to work my way aft and prepare all the stanchion base fastener holes on the port side along the way: drill, tap, countersink for 1/4-20 machine screws.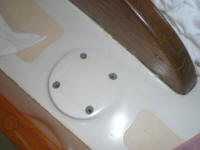 At the poop deck, I had on hand the 3/8" bolts required for the stern cleats, and enough 1/4" bolts to install the lifeline padeyes, so I spent part of the afternoon working on those installations.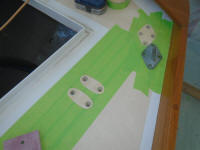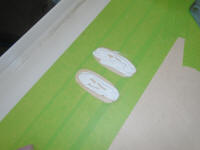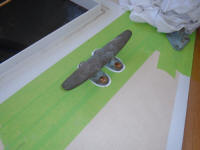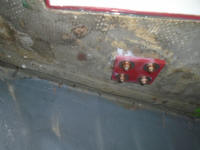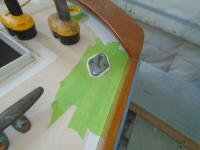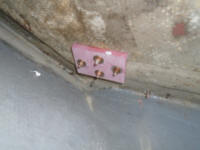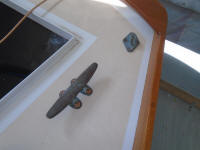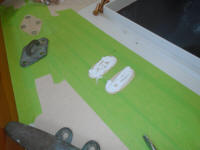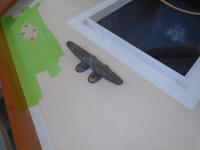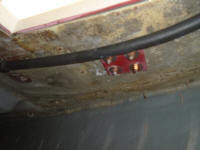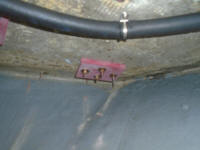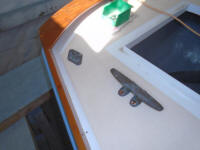 With new bolts now on hand, I had time to install two more stanchions--the aft two on the port side--before quitting time.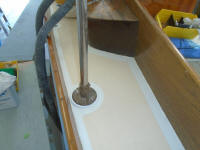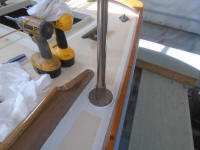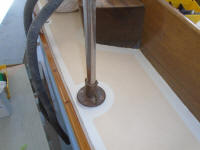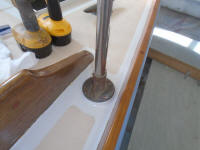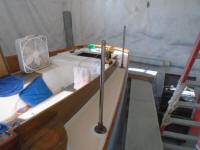 Total Time Billed on This Job Today: 7.5 Hours

<Previous | Next>

0600 Weather Report:
68°, humid, cloudy. Forecast for the day: Rain showers, then clearing, 80s.