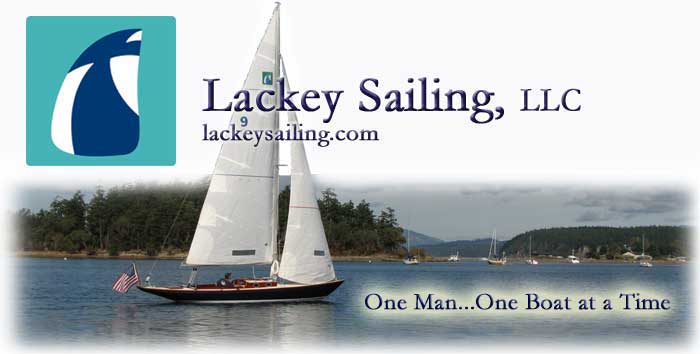 110 Cookson Lane | Whitefield, ME 04353 | 207-232-7600 | tim@lackeysailing.com
Waanderlust--Phase IV | Tuesday, July 7, 2015

The decks were cored throughout, so to prepare for the hardware installation my first step was to overbore the fastener locations in order to install epoxy that would isolate the fasteners from the coring once the hardware was installed. With the stanchion bases already marked, I began there and drilled holes through the deck and core, leaving the inner skin intact. I repeated this process at all stanchion base locations, as well as the two bow pulpit bases.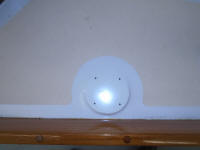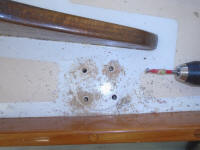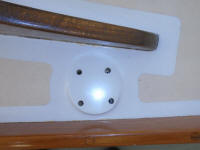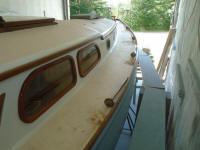 On the poop deck, I laid out a pair of bronze mooring cleats, and a pair of diamond-shaped padeyes to accept the aft termination of the lifelines. With the deck masked over for protection and marking purposes, I located each piece, removed the masking tape in the footprints, then marked and overbored the fastener locations.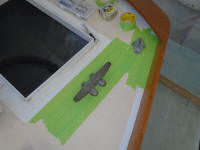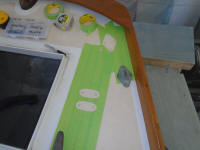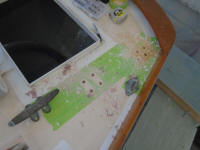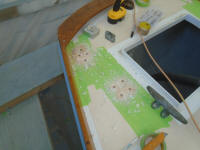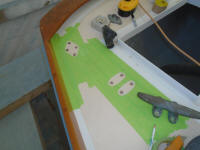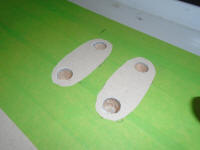 On the foredeck, I laid out two large bronze mooring cleats and marked and prepared their fastener holes in the same way.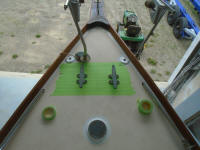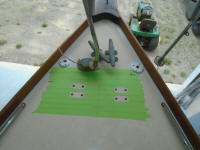 After final cleanup, and masking over any existing holes from beneath as needed, I filled all the new drilled voids with a thickened epoxy mixture, leaving it to cure overnight.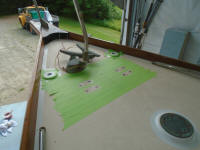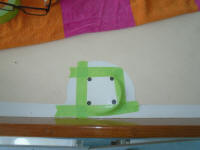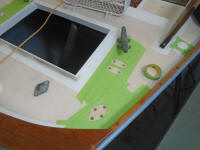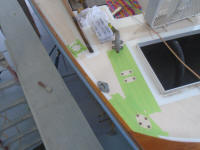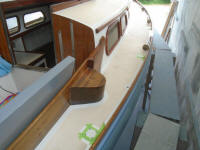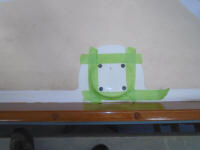 With some time left in the day, I searched around for the chainplates, which I'd removed five years earlier at the early stages of the project, and which location had eluded me for the past few days, as they'd not been stored with the other hardware or other obvious location. Scouring my attic storage area, I eventually found them in a separate storage bucket, and brought them down to the shop for cleaning, inspection, and eventual reinstallation. Meanwhile, I noted some other hardware pieces that might be necessary, but were not on hand from the original unbuilding, so I could source hardware as needed going forward.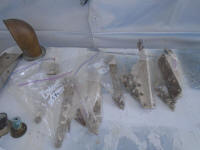 Total Time Billed on This Job Today: 5.75

<Previous | Next>

0600 Weather Report:
60°, sunny, calm. Forecast for the day: Partly sunny, 78°. Chance of thunderstorms.