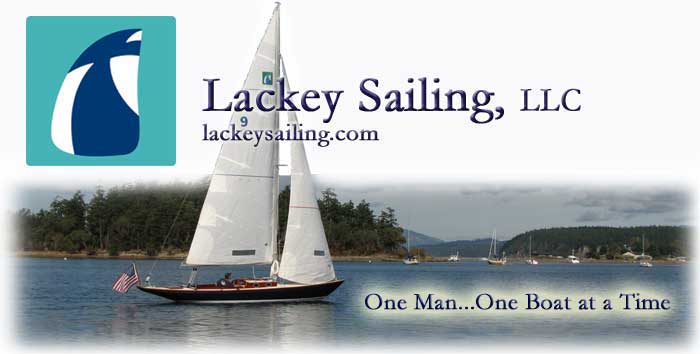 110 Cookson Lane | Whitefield, ME 04353 | 207-232-7600 | tim@lackeysailing.com
Waanderlust--Phase IV | Tuesday, August 25, 2015

Beginning late after various other distractions and commitments, I vacuumed and solvent-washed the bulkhead surfaces in the head to prepare them for skim-coating. The fiberglass bulkheads featured the usual woven roving texture, and to bring the surfaces to a sort of average--something smoother and nicer than their current condition, but not necessarily approaching perfect smoothness--I planned to apply a thin coat of fairing compound to improve the appearance.

Working through several small batches of epoxy fairing compound, I applied the material to the main surfaces in the head, as far as the indent on the outboard side where there would soon be a new, simple cabinet and shelf. I kept the material smooth, but didn't worry about minor ridges since I'd be sanding it later anyway. I left the new epoxy to cure overnight.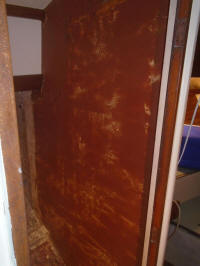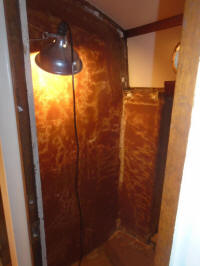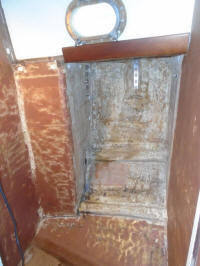 I continued work on the raw companionway trim that I'd begun earlier, starting with a rough fit of the two side pieces with clamps. The starboard piece required a minor cut on the bottom to fit properly; afterwards, I marked and drilled for screw holes and bungs, and tacked the two pieces of trim with screws temporarily.

Across the bottom sill, I prepared a piece of trim to fit, and tacked it with screws as well before marking the top ends of the side trims where they met the sliding hatch trim, and made the cuts, finally removing the trim for edge milling, finish sanding, and a couple sealer coats of varnish on all sides before final installation.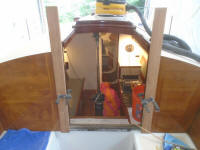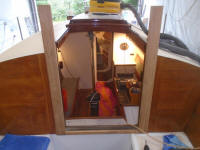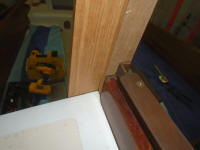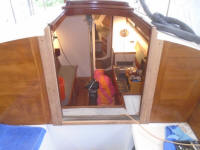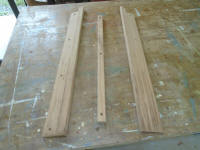 Total Time Billed on This Job Today: 4 hours

<Previous | Next>

0600 Weather Report:
65°, fog, light showers. Forecast for the day: clouds, fog, light showers, chance of thunderstorms, 76°