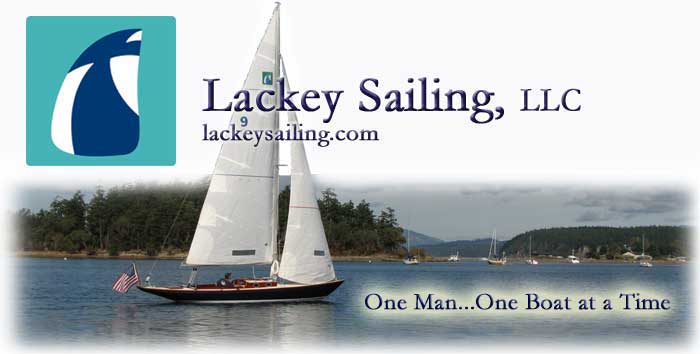 110 Cookson Lane | Whitefield, ME 04353 | 207-232-7600 | tim@lackeysailing.com
Waanderlust--Phase IV | Thursday, August 20, 2015

Earlier, I had my rigger stop by one day to measure up for new double lifelines, and in the time since they'd been completed and delivered, and I maintained them in the shop till I was ready to install them.

Because of the mix-n-match stanchion installation, where I'd sorted and combined various stanchions from two or three different boats that the owner had in his big hardware box, three of the stanchions I'd ended up using didn't have a hole for a second lifeline, so my first step was to drill out the three stanchions as needed to accept the lower lifeline. These stainless steel stanchion tubes had the thickest walls I'd ever seen, do drilling took some time, but by using three bits to work up to the final 13/32" size required, I managed to drill successfully in my non-metalworking shop.

After reinstalling the stanchions, I strung the new lifelines and gates. Somehow these always make a boat look whole.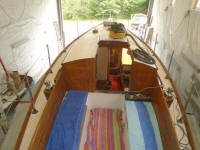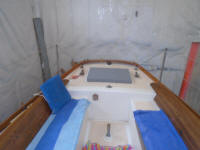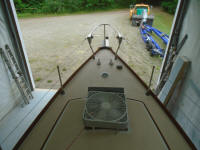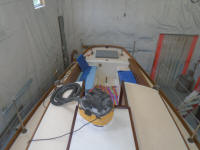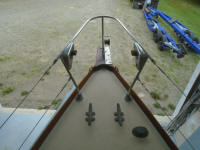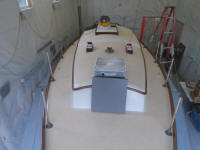 Meanwhile, I ordered materials that I'd need to finish off the head, which was an empty shell at the moment. In keeping with the plan to maintain a simple interior and as open as possible, the owner decided on a simple cabinet on the outboard side, against the hull, with the remainder of the space left open to accommodate a composting toilet of his choice. I'd get this work underway once the new materials arrived.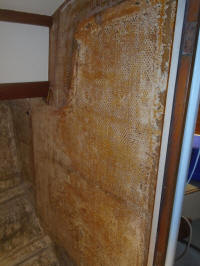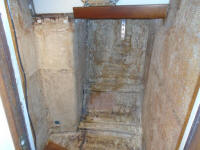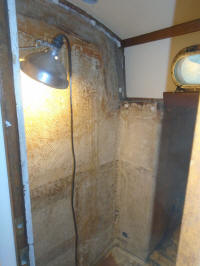 The companionway featured bronze trim to contain the swashboards, but this left a sort of unfinished look on the exterior, and the owner requested teak trim to finish off this area. To this end, I resawed and milled some teak lumber that I had in stock to prepare it for the trim. To fit around the recessed area at the hatch, I milled rabbets in the side pieces that would fit the space.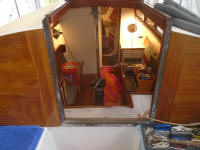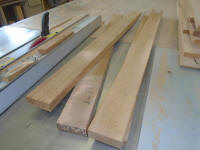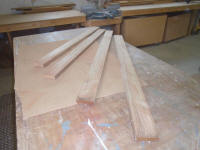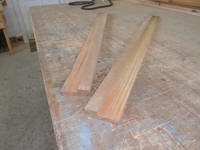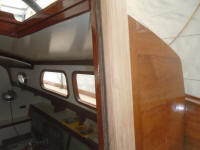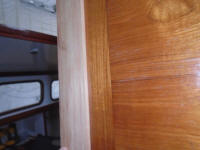 Still ahead, I'd mill edge details as desired, then cut and fit the new trim around the opening. For now, that was not something I had time for on this day, so I'd pick up again next time.
Total Time Billed on This Job Today: 4.5 hours

<Previous | Next>

0600 Weather Report:
69°, clouds and fog. Forecast for the day: clouds, sun, humid, fog, 70s and 80s.