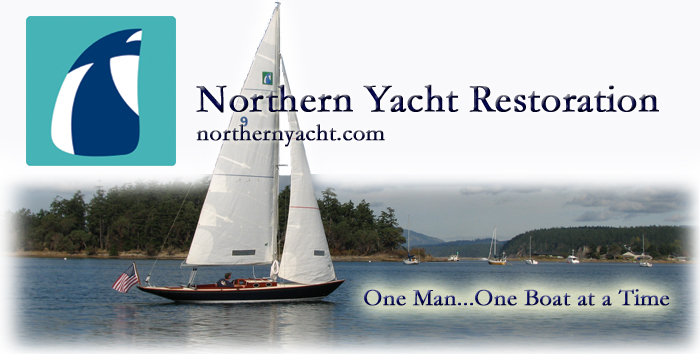 110 Cookson Lane | Whitefield, ME 04353 | 207-232-7600 | tim@lackeysailing.com
Pearson Vanguard #5 | Wednesday, July 6, 2011

A month or so ago, the owners spent a day uncovering the boat and beginning to remove some of the deck hardware. I continued where they left off, and over the course of the day removed all the deck hardware from the foredeck, sidedecks, and coachroof, including the chainplates and mast step assembly.

In most cases the fasteners I removed were in poor condition, either corroded or crystallized bronze. When I removed the forward mooring cleat, I found the base was stuffed with an unidentified black substance that spilled out on the deck from within.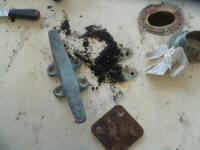 The forward chainplates had been more or less built in by some trim and the wooden hull ceiling, making accessing the lowermost bolts difficult. Removing the trim, I found that even the trim was built in and captured by the ceiling, making its removal nearly impossible. On the port side, the ceiling prevented the bolt from coming all the way out, though I was able to remove it enough to release the chainplate; I left the bolt in place for the moment. Even so, I had to remove a bit of the ceiling board that was in the way (still within the footprint of the trim) in order to push the bolt head out even this far.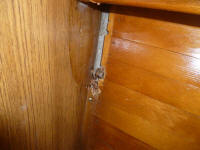 The chainplates themselves were in fair condition, with some surface corrosion on the stainless steel where the chainplates passed through the deck itself, as well as other areas. I didn't determine the extent of the corrosion at this stage, beyond visual observations.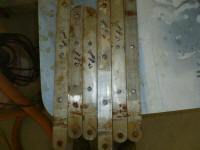 As expected, most areas of the decks contained wet or otherwise damaged core, which became all the more obvious as I continued the hardware removal. When I removed the large aluminum mast step from the coachroof, the core was so wet and soft that water spurted through adjacent screw holes while I was prying up the step.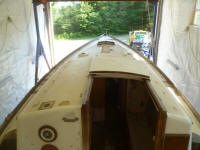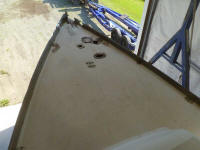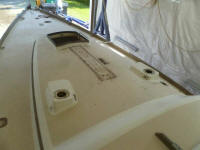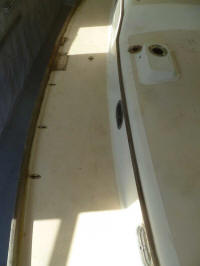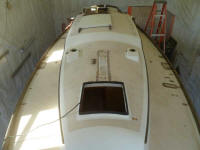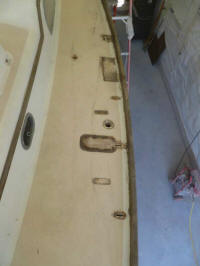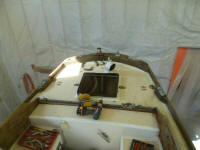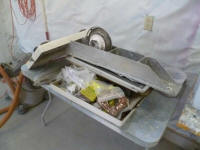 Total Time on This Job Today: 7 hours