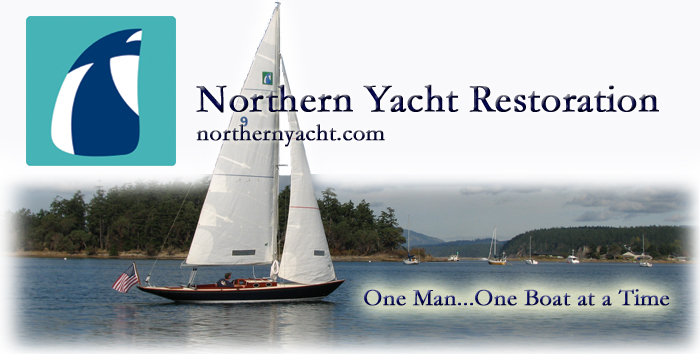 110 Cookson Lane | Whitefield, ME 04353 | 207-232-7600 | tim@lackeysailing.com
Home
| Contact Lackey Sailing |
Conversion Projects
|
Project Logs
|
Tim's Projects
|
Flotsam

Tytanic | Wednesday, April 2, 2014

Now that the cabin sole veneer was reglued at its forward end, where it'd separated from the substrate, the next step was to clean the surface. I hoped to brighten the heavily-weathered wood veneer to improve its appearance and reduce sanding.

With wood brightener, I washed the surface with an abrasive pad, rinsed, and allowed it to dry.


While I gave the sole plenty of drying time, I worked on some minor wiring projects on board. I straightened out some existing wiring and reinstalled a small electrical panel that pre-existed the project. From the aft end of the cockpit, I led a new wire pair directly to the battery location, and at the deck end connected a 12-volt receptacle that would be available for portable solar panel hookup to the battery, or an alternator connection from an outboard engine.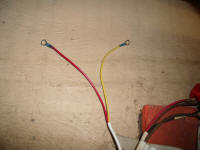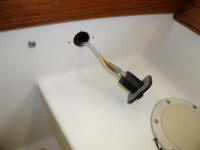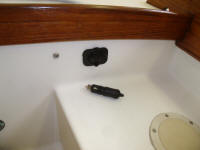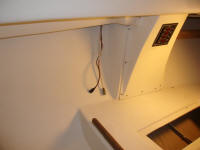 While in wiring mode, I expunged one more item from the work list and replaced the lights and wiring on the boat's trailer, just using a set of basic trailer lights.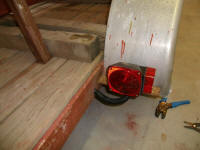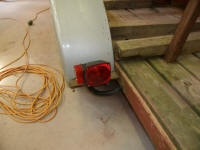 Once the cabin sole had dried, I sanded it, relatively lightly to avoid possibly going through the veneer. The sole had been so heavily weathered that there was only so much I could to, and a heavy sanding was not an option, nor was returning the appearance to something resembling new, but it still looked OK, and much better than at the start.

After cleaning up and masking, I applied a thinned coat of varnish, the first of several finish coats.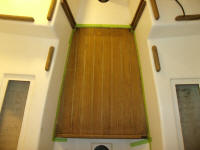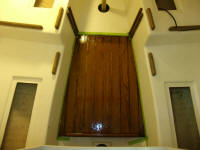 Total Time Billed on This Job Today: 5.75 Hours