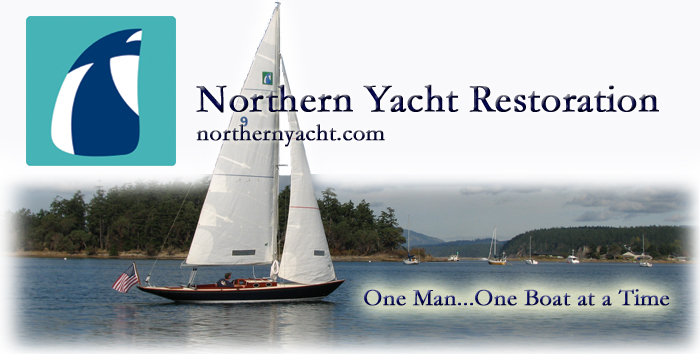 110 Cookson Lane | Whitefield, ME 04353 | 207-232-7600 | tim@lackeysailing.com
Home
| Contact Lackey Sailing |
Conversion Projects
|
Project Logs
|
Tim's Projects
|
Flotsam

Tytanic | Thursday, April 3, 2014

Continuing work on the cabin sole, after a light sanding and cleanup, I applied another base coat of varnish to the surface.


Fresh off the truck, I installed a new cowl vent on the foredeck to replace the dirty old one.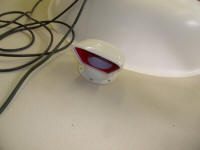 Now that the new bottom paint had arrived, I applied two coats of the new greem ablative paint to the bottom. I'd come back later and paint the areas beneath the remaining stands.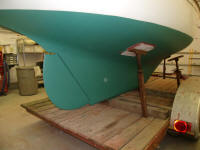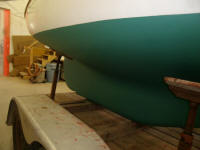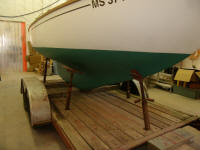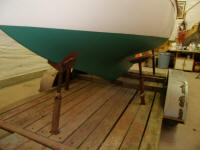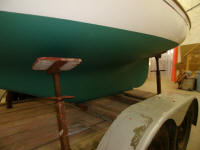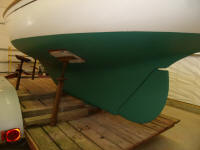 The owner sent me some measurements of his mainsail and the reefing points, so I could move ahead with the reefing gear installation. For each of two reef points, I placed a strap eye on one side of the boom, and a small cheek block on the other, each located just aft of the measurement in question so the reefing line would tend to pull back slightly as well as down. A bit forward, I installed a cam cleat on a contoured wooden block. I only had one cheek block on hand, but I prepared the holes for the second and would install it as soon as it arrived.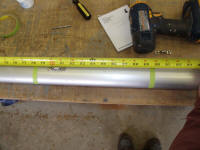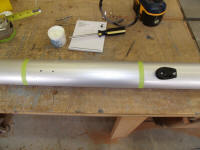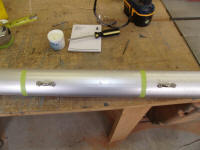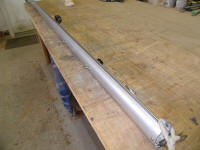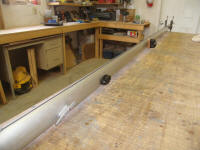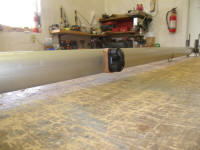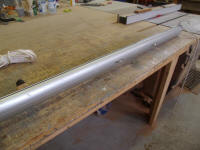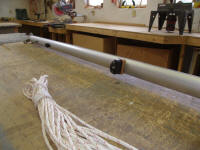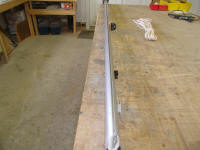 Finally, I installed a new cove stripe from 1/2" brown vinyl tape, which matched the existing name and registration numbers.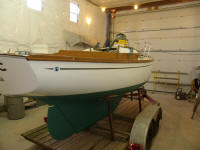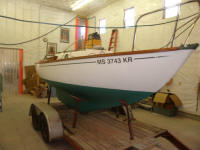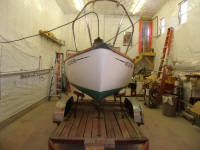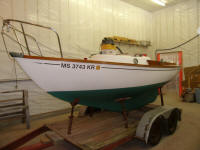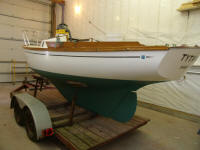 Total Time Billed on This Job Today: 6 Hours