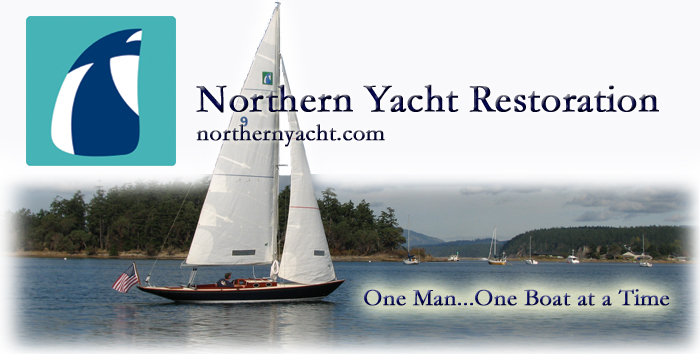 110 Cookson Lane | Whitefield, ME 04353 | 207-232-7600 | tim@lackeysailing.com
Bugs (Formerly Surprise) | Thursday, October 21, 2010

After picking up the new vinyl, which I'd had made to the owner's specifications at a local graphics shop, I spent the remainder of the morning laying out and installing the new name and hailport on the transom. I laid out a vertical centerline, then arranged the graphics temporarily to check the placement.

The vinyl featured gold leaf vinyl with a dark brown outline to match the boottop; I applied each color separately, beginning with the brown base, with the gold leaf laid over the top and centered accordingly.

Later, I repeated the process with the new registration numbers on the bow, which featured the same colors and font as the transom.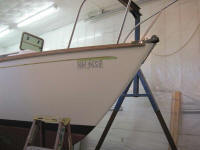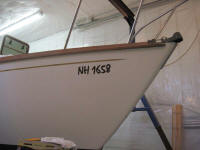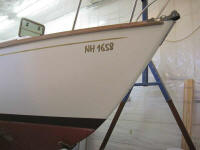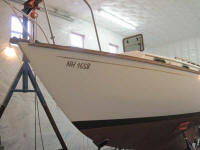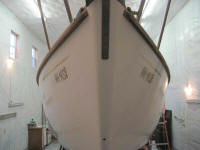 During the afternoon, I wrapped up the deck cleanup and buffing in the cockpit, and a few areas on the coachroof that I'd not been able to reach from the staging during the earlier session.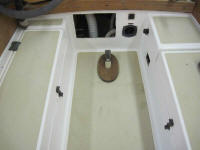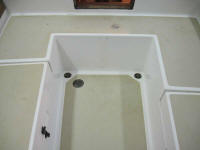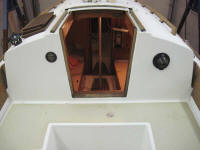 Finally, I sanded the cabin sole, cleaned up, and applied the third coat of varnish.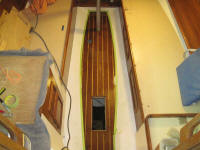 Total Time on This Job Today: 6.5 hours