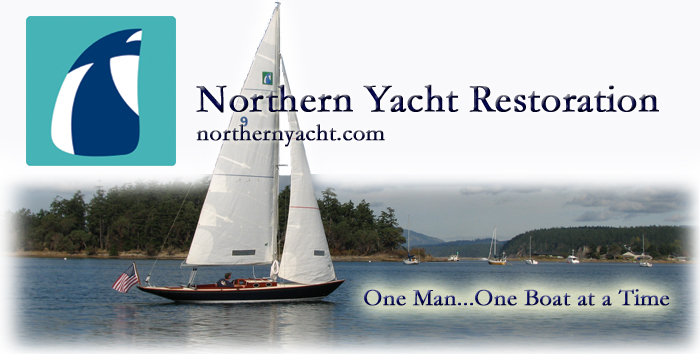 110 Cookson Lane | Whitefield, ME 04353 | 207-232-7600 | tim@lackeysailing.com
Surprise | Wednesday, October 20, 2010

I began the day with some odds and ends: finishing up the cove stripe on the port side, repairing one of the cabin lights inside that had fallen off the cabin liner, and taking a look at the sliding double berth mechanism to attempt to figure out a way to make it operate more smoothly.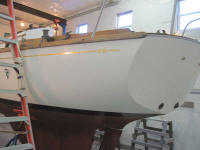 After spending the remainder of the morning completing some outdoor work at the shop, I set up staging at deck height and cleaned and polished the deck areas and cabin trunk sides, using the same process as on the hull last week. Still ahead lay the cockpit cleanup and related work, which was on tomorrow's plan.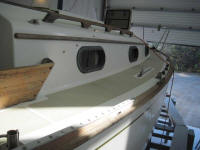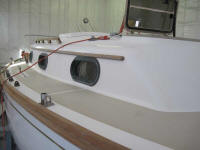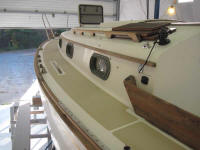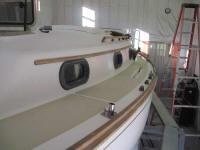 At the end of the day, I cleaned up the cabin sole with solvent and tack rag, and applied a second coat of varnish.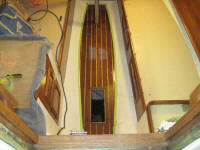 Total Time on This Job Today: 4.5 hours