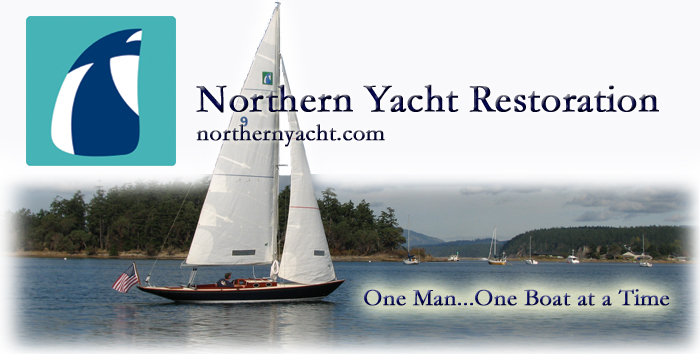 110 Cookson Lane | Whitefield, ME 04353 | 207-232-7600 | tim@lackeysailing.com
Summer Song | Monday, October 24, 2011

I spent the day on the final rounds of sanding on all deck areas: first with two grits on an orbital finishing sander, then two additional passes with a vibrating sander. These were "easy" sandings to refine the surface and progressively remove tool marks from the earlier passes. Once complete, I cleaned up the boat and shop to prepare for the next steps in pre-primer preparation.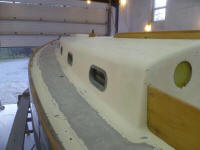 During sanding and cleanup, I'd noticed a few small areas I'd missed during earlier filling and surfacing passes, so I cleaned those up and applied a coat of fine fairing filler. I also installed new mahogany bungs in the port coaming to replace those I'd removed early in the prep process.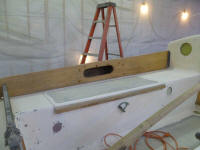 During Hurricane Irene, the boat had broken her mooring line and caused minor damage here and there, including the broken toerail and bent chock that I began to repair last week, plus some minor damage to the bottom of the wooden rudder. In addition, her time ashore--thankfully on a marshy mudbank--had caused enough dynamic stresses on the boat to knock some filler out of the external ballast/keel joint. As needed, I cleaned up these areas with a sander and applied new compound to fill the seams, and a few minor scrapes on the keel itself. I'd continue the toerail repair, and address the rudder in the near future.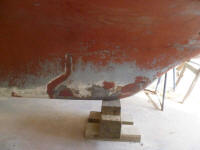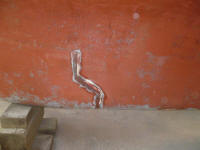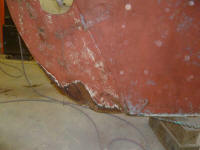 Total Time on This Job Today: 7 hours