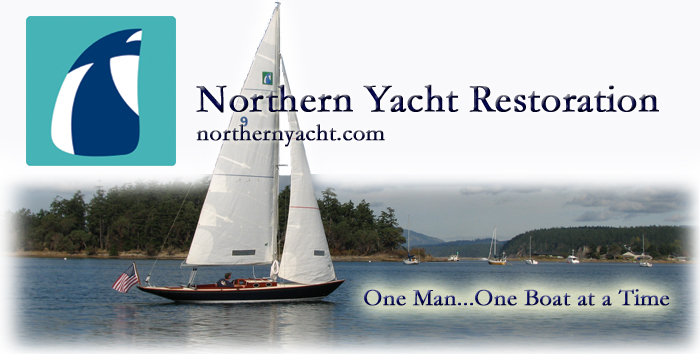 110 Cookson Lane | Whitefield, ME 04353 | 207-232-7600 | tim@lackeysailing.com
Summer Song | Tuesday, October 11, 2011

I continued where I left off with the deck hardware, working my way aft piece by piece. Of particular note on this day was the mast step, which was an impressive piece of solid stainless steel that must have weighed over 10 pounds.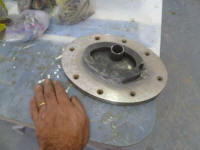 Several of the hardware bits in the main cabin were difficult to remove because one or more of their fasteners had been buried in cabinetry, most notably the cleats located at the aft end of the coachroof. For a time, I looked at possibly removing the cabinets built on the inside of the cabin trunk beneath, though I soon discovered that they were not removable; I'd hoped a few visible screws inside would allow the cabinets to be removed.

In the photos below, note that each cleat (one on the starboard side [left photo], two to port [right photo]) has four bolts, so in each case at least one of the nuts was hidden and inacessible.

Eventually, I had to drill the heads off two of the fasteners in order to remove the cleats. I thought that if I relocated the cleats just an inch or two further forward when the time came, I could eliminate this issue.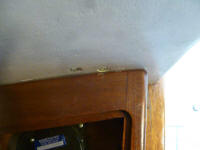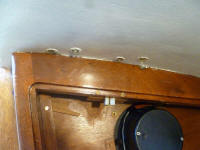 I removed all the hardware from the coachroof, sidedecks, and, finally, the poop deck, leaving only a few items left that required removal.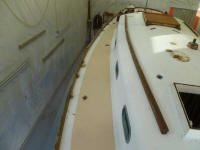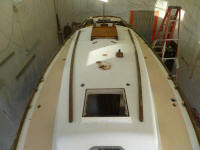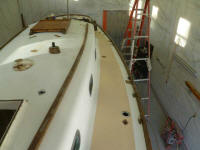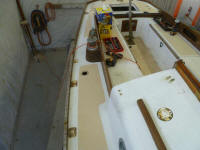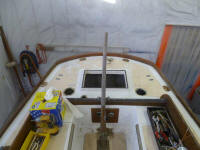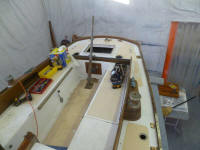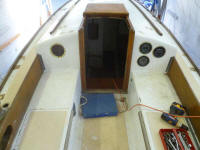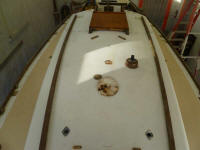 Total Time on This Job Today: 6.75 hours