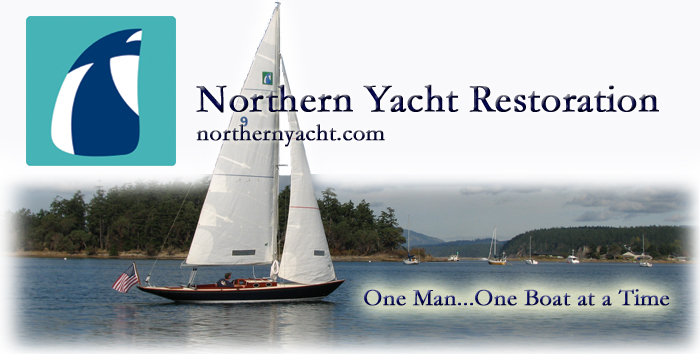 110 Cookson Lane | Whitefield, ME 04353 | 207-232-7600 | tim@lackeysailing.com
Summer Song | Monday, October 10, 2011

I began the project by documenting the existing condition of the deck and, more importantly, the positions of deck hardware for future reference.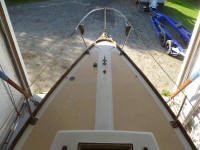 After setting up staging, the first order of real business was to remove a variety of gear from the boat's interior and lockers so that it wouldn't be in the way or get harmed, including interior cushions, sails, lines, and other gear. I put all these items into storage till the end of the project.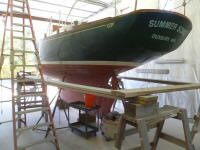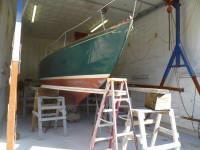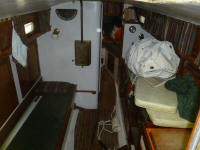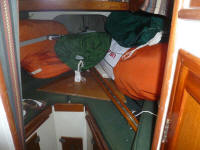 With the boat cleaned out sufficiently, I began to remove the deck hardware, starting at the stem and slowly working my way aft. By the end of the day, I'd cleared off most of the foredeck, part of the coachroof, and the first three stanchions on each side. In most cases, the fasteners came apart with little difficulty, though the fasteners were generally well-aged and ready for replacement.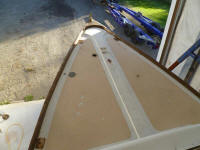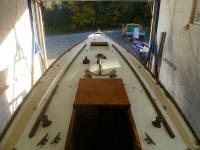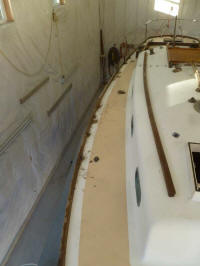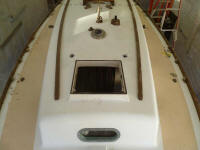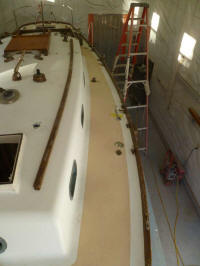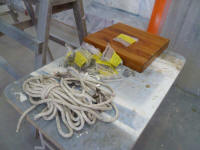 Total Time on This Job Today: 7.25 hours