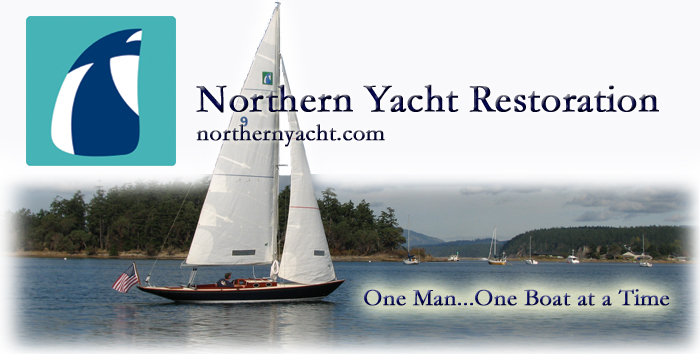 110 Cookson Lane | Whitefield, ME 04353 | 207-232-7600 | tim@lackeysailing.com
Summer Song | Wednesday, November 30, 2011

I spent most of the morning fitting new section of mahogany to repair the forward end of the port toerail, which had been damaged by a mooring line in a storm. Earlier in the project, I'd removed the damaged wood, but had postponed the final replacement for some time.

Because the new section had to fit between two fixed points--the stem casting and the remainder of the port toerail a bit further aft--fitting was fairly complicated. From scrap lumber, I made patterns of each end of the new piece separately, incrementally cutting and fitting the ends as needed until they fit the existing contours.

With the end patterns complete, I combined the two shapes on a section of 8/4 mahogany, eventually paring it down to a close fit. With the new section slightly oversized, I secured it to the boat with several screws, than finished the shaping in place so I could blend it with the adjacent areas.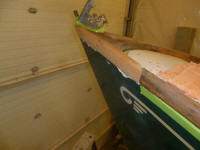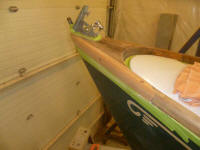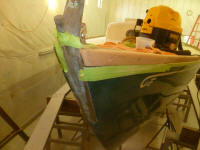 With the final shaping complete, I cleaned up the area and secured the new section permanently in sealant and with screws, then bunged the screw holes.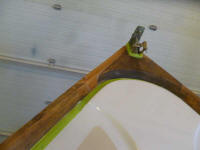 In the afternoon, I worked on a few miscellaneous tasks, including applying some touch-up paint to the sections of the keel and rudder I'd worked on previously, then sanded and cleaned the brightwork and applied a second coat of varnish to all areas.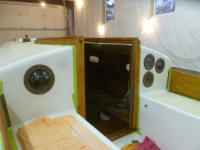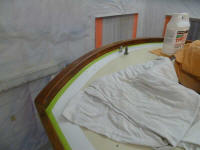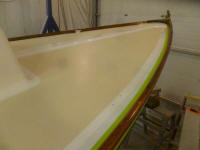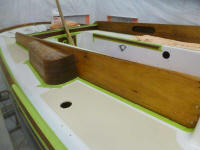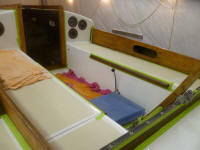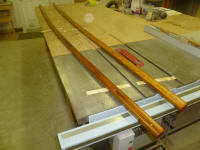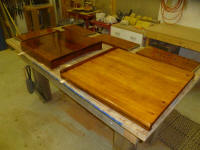 Total Time on This Job Today: 6.75 hours