Skeedeen | Monday, April 20, 2009

I began by sanding all the previously-varnished areas with 320 grit paper to prepare them for another coat, which I'd apply at the end of the day.

Meanwhile, I spent the day working on the teak windshield and cabintop handrails. With heat gun and scraper, I removed all the old varnish from these areas, taking much of the morning to complete the forward/outside of the windshield, and the afternoon to complete the aft/inside of the windshield. I did not sand any of the newly-stripped wood at this point, as I needed to leave enough time to clean up and varnish all the other parts what were already underway.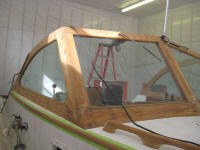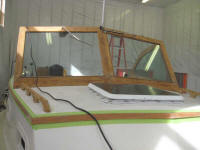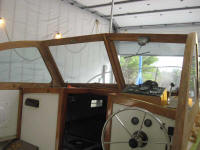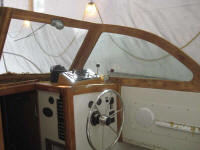 Wood remaining to be stripped included the companionway trim, the small bits around the engine controls and helm area, and the trim on the engine box. I'd take care of that tomorrow, along with sanding all the remaining wood smooth through 220 grit to prepare it for varnish.

After cleaning up the day's stripping detritus, I applied another coat of varnish to the various small parts, toerails, and eyebrow, which took about an hour and a half to complete.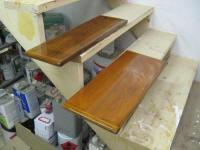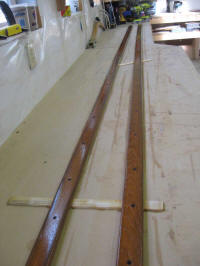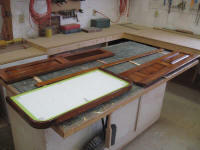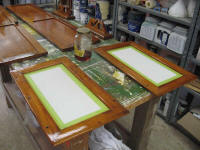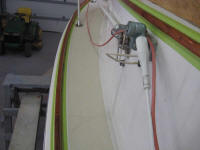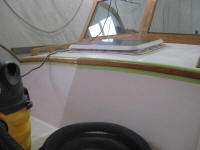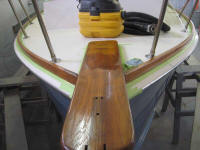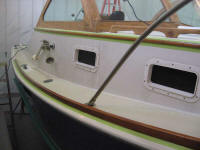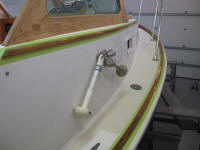 Total Billed Time on This Job Today: 8 hours