Skeedeen | Friday, April 17, 2009

The two long side trim pieces from the coamings still were in the rough, so I sanded those through the grits to prepare them for varnish. Then, I lightly sanded all the already-varnished bits with 320 grit paper, vacuumed and solvent-washed everything, and applied varnish to all the small parts.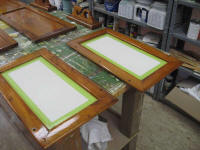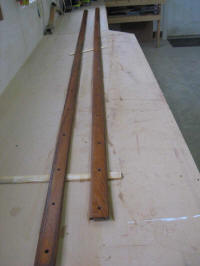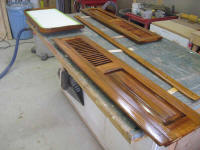 Next, I stripped the starboard toerail and eyebrow, and the short center section of the eyebrow amidships that I couldn't reach from the staging. Afterwards, I sanded the starboard side with 80 grit to match the port, and then continued through 120 and 220 grits on all the stripped wood on board: toerails, eyebrow, and anchor platform. This left the windshield and helm-area/companionway trim still ahead to strip and sand.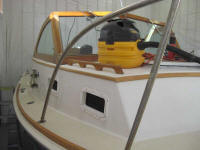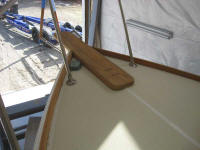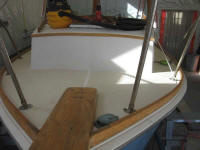 I cleaned up the mess from stripping and sanding, vacuumed off the boat and surrounding areas, and then solvent-washed the bare wood and adjacent areas. Then, I masked off the toerail and eyebrow, and, at the very end of the day, applied a seal coat of varnish to these areas.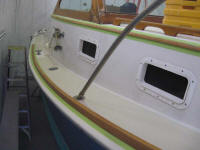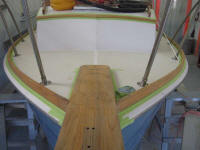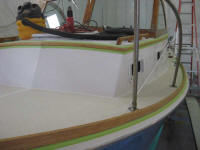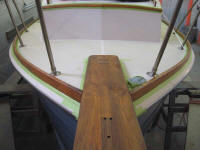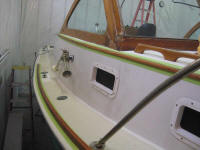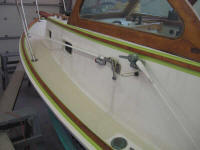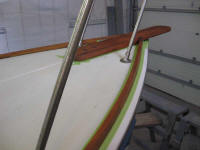 Total Billed Time on This Job Today: 8.5 hours